Vince
Before starting at Live Well I didn't have the discipline or the commitment to consistently exercise, there was no routine in what I was doing so I decided to join their 6 week challenge, my goal was to do the 6 weeks to gain the motivation then go back and do it by myself, that was over 2 years ago now. Now I feel absolutely fantastic, I look forward to it every day and feel guilty on the days that I don't train. I never thought the results I have seen would be possible. Combining my own training with personal training seen the results skyrocket, from the minor tweaks in my diet to just having me stop and think about what I really want from my training so I have a clear goal.
Request Free Consulation
Before starting at Live Well I didn't have the discipline or the commitment to consistently exercise, there was no routine in what I was doing so I decided to join their 6 week challenge, my goal was to do the 6 weeks to gain the motivation then go back and do it by myself, that was over 2 years ago now. Now I feel absolutely fantastic, I look forward to it every day and feel guilty on the days that I don't train. I never thought the results I have seen would be possible. Combining my own training with personal training seen the results skyrocket, from the minor tweaks in my diet to just having me stop and think about what I really want from my training so I have a clear goal. When my results stagnated, the personal training helped re-motivate me and it was a huge turnaround, now I have never felt better, fitter and as a result happier and more positive. People have commented on my physical change, but mentally my attitude has changed just as much and made a huge difference. My goal now is to keep on going, when you start something like this, and you learn more about the benefits of being healthy and eating right I want to stay that way. I look at what other people's lifestyle and what they eat and tell myself I don't want to be like that, I want to be active, be on the ball, stay fit. If there is one thing I would say to anyone in a similar position to what I was when I first started it is don't think, just do it. Don't be afraid, there are gyms like Live Well that cater for all levels of people and it's not just about the training, its about the education you receive. Take small steps and you will be amazed at what you have become.
READ MORE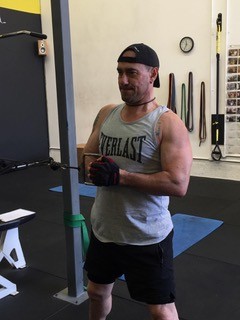 Sue
I have always hated the gym. I always enjoyed walking/cycling/ping pong/swimming/tennis and squash but absolutely loathed everything about the gym. Then I was diagnosed with cancer. By the end of that journey I had gone from a happy, healthy late middle aged woman to an absolute cripple as the post surgery treatment had left me unable to even wash my own back in the shower. When I read about Matthew's gym in The Leader, situated at Rockdale at that time, I knew that I needed to seek guidance if I wanted to resume a life worth living. And, as expected, I totally hated it right from the start and by the end of every session I was so exhausted it would take me half an hour to negotiate the stairs to the carpark on top of Target. But I stuck to it and learned many things about myself, the main one being that I really wanted to be fit and healthy again to enjoy life. I also learned that Matthew can't count. He may most definitely be the most charming, clever, manipulative and inspiring trainer ever, but he can't count. And although I constantly argue with him, I absolutely adore him and I am still there hating every minute 11 years later. In the mean time my whole family is now part of the LiveWell Family as well and being inspired by his personality and genuine belief that we can all be better than we ever suspected if we just give it a go. Thank you Matt. Sue Pursell
Request Free Consulation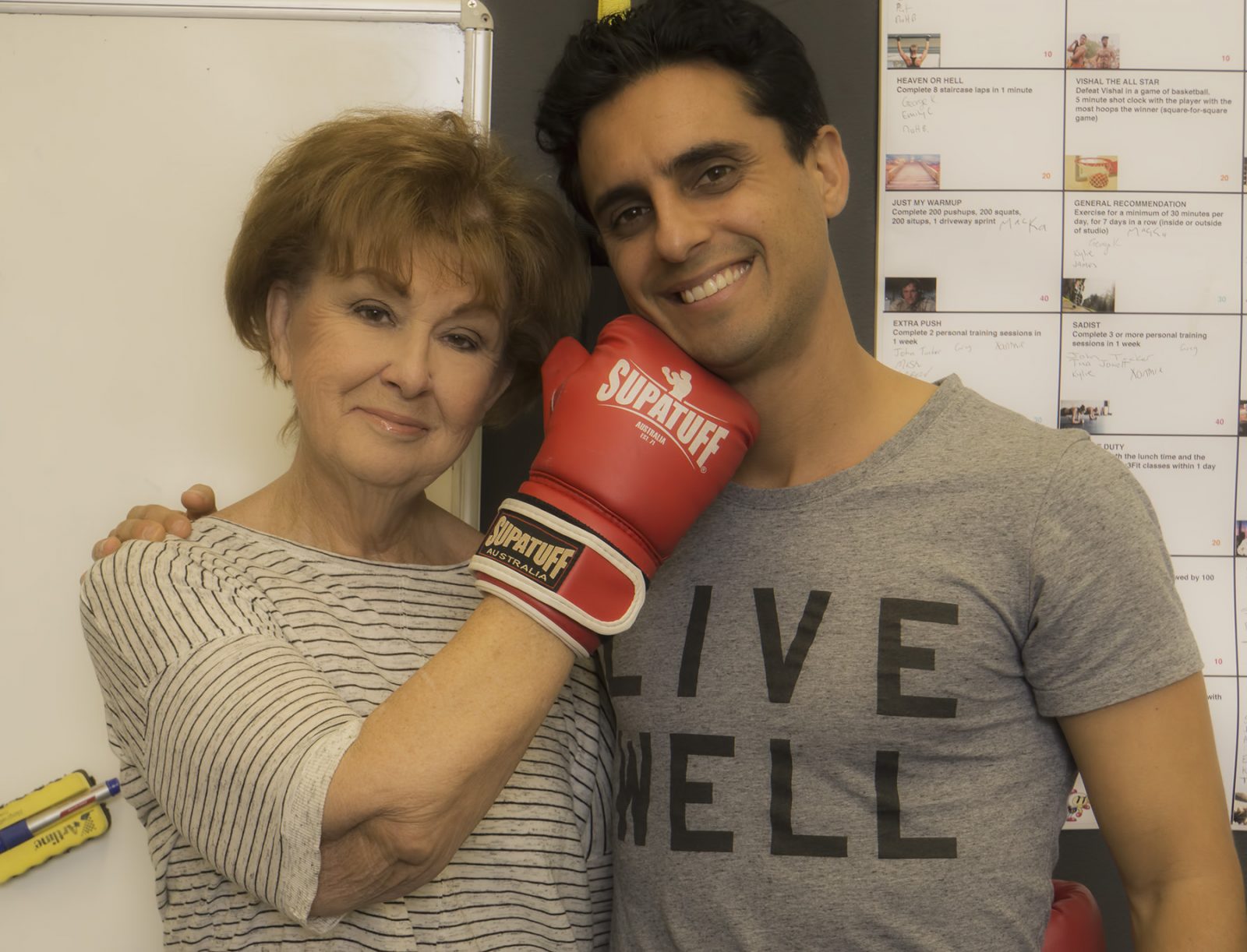 Kendell
You can't get a more supportive, structured, safe, goal orientated gym that focus on relationships, overall health and improving your personal goal. The trainers are friendly and always happy to answer any questions you have and always ensure a safe workout environment. This gym is a judge free zone that is body positive and encourages everyone no matter what their exercise level or ability it. Would highly recommend. One visit and you'll be there every night.
Request Free Consulation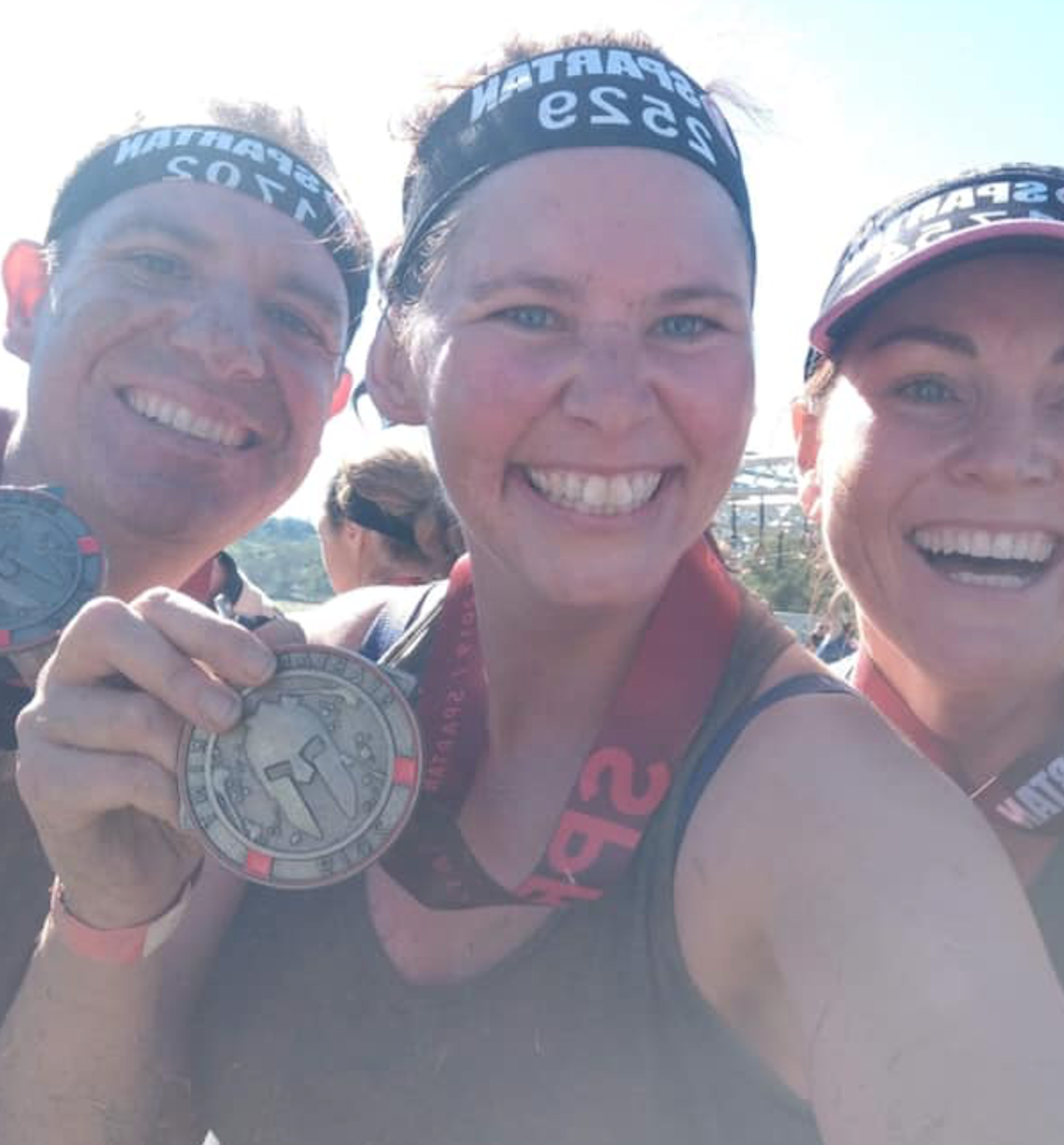 Jon
I have been a part of the Live Well community for a few months now and I am so glad I found these guys – they are sensational! I have always been fairly active, but until recently I had never done any real strength and conditioning work in a gym. For the last few months I have been working with Simon and I am already seeing great results. My strength is improving quickly, and more importantly I do not feel at risk of injury at any stage. The programs Simon has written for me have kept me entertained and motivated throughout, and together we are hitting new goals and targets each session. All the other members of Live Well are very friendly and fun – there is always someone sharing a joke or having a laugh, but at the same time I can see some real change in people's lives with the work they put in. The trainers at Live Well are awesome – very friendly, very helpful, and very entertaining characters! They all seem to have a passion for making a real difference in people's lives. The 'Live Well Challenge' has been awesome – a bit of competitiveness, some amazing feats, but overall a group of likeminded people working towards their goals. I would encourage anyone who is wanting to make a change in their daily routine to come and join the team at Live Well. Whether your goals are strength and conditioning, weight loss, or just general workouts, these guys will provide you with tailor made solutions and programs to help you achieve your goals.
Request Free Consulation
St. George Local Business Awards 2016
On Wednesday 25th at Venus Reception Centre, the St George Local Business awards were held and Live Well was nominated for Outstanding Fitness Services. We were up against some tough competition with 9 other local fitness businesses nominated as finalists. We managed to come through with the win! It's been an amazing 10 year journey and I would like to thank my parents for all their love and support over the years. My beautiful wife for making me believe in myself and being my spell check. Thanks to my great team who I love working with and the clients we love serving. On the night I dedicated the award to all the other independent fitness facilities in the local area, that are passionately invested in fighting the obesity and diabetes epidemic. I know we're fighting a war we can never completely win. But there are small victories that encourage me to keep trying. By changing the life of one individual, we hope to influence a friend and ultimately, change the lives of an entire neighbourhood. Matt Mazzaferro Managing Director Live Well Fitness Group Pty Ltd
Request Free Consulation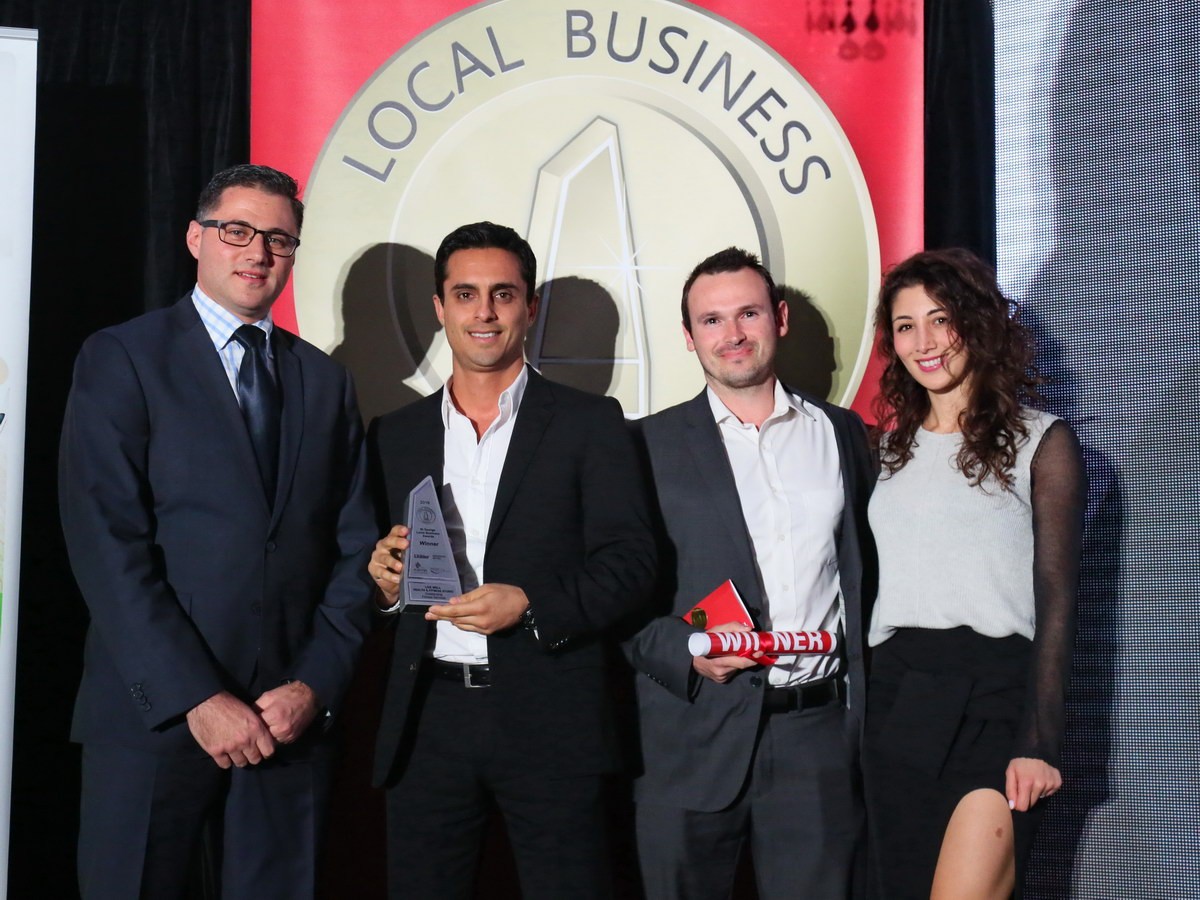 Tom
When I joined the Live Well gym team 6 months ago I was looking for somewhere to go after work to make myself feel better about my body and to lose some excess body fat and to meet new people. I went from being 95kgs to 82kgs and I'm feeling better each day. I was a bit round but now I'm happier and more fit than ever. I walk everyday, I watch what i eat, I always give 110% all the time and I try my best to master new workouts. I feel better each day and I feel proud of myself every day wanting to tone my body, get fitter and make a lifestyle change to have the best future. I cut sugar out of my diet, I don't drink soft drinks (only water or protein shakes). As long as you push yourself, and have a great support system, you will achieve the goals that you want. Matthew, Simon and Chris made me feel wonderful and treated me like a part of the team. Photo: Luckman (left), Tom (centre), Vishal (right)
Request Free Consulation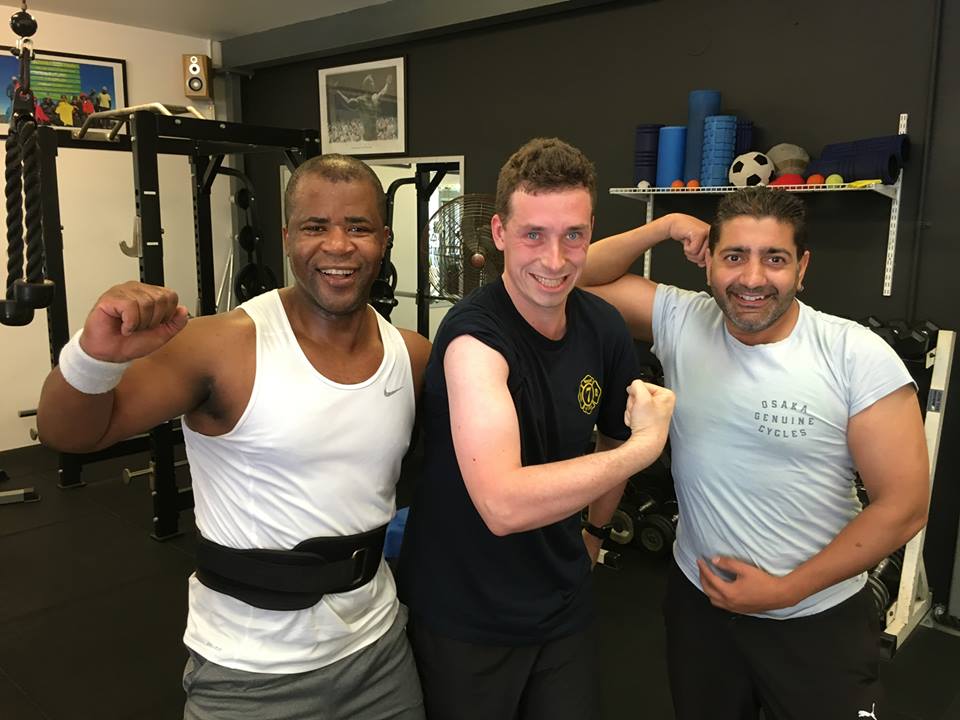 James
From a life of no exercise, unhealthy eating and occasional alcohol to one of daily exercise, healthy eating & no alcohol (my choice), I have completely reinvented myself and I am heading in the right direction.
Request Free Consulation
My 12 Week journey to embark on a "New M-E" has been both exciting and exhilarating. 3 Months ago I could never imagine myself at the gym having a workout with Matty and taking extra long walks during the week. My lifestyle, health and wellbeing have suddenly changed in a blink of an eye. From a life of no exercise, unhealthy eating and occasional alcohol to one of daily exercise, healthy eating & no alcohol (my choice), I have completely reinvented myself and I am heading in the right direction. With Matty and the Live Well Team's help, as well as encouragement from my work colleagues and other Live Well clients, my imagination and dreams will continue to prosper as I move forward on this journey. Thanks James When James first walked through the studio doors one of the first things he mentioned to me was he was unable get on the ground as he won't be able to get back up… This common task for many was a point of no return for James. After 12 weeks of discipline and belief I am very happy to say that he is now able to lie on the ground and get back up, all by himself!!! Seeing this as his trainer was a very rewarding moment and reminds me why I do what I do. – Matt Mazzaferro
READ MORE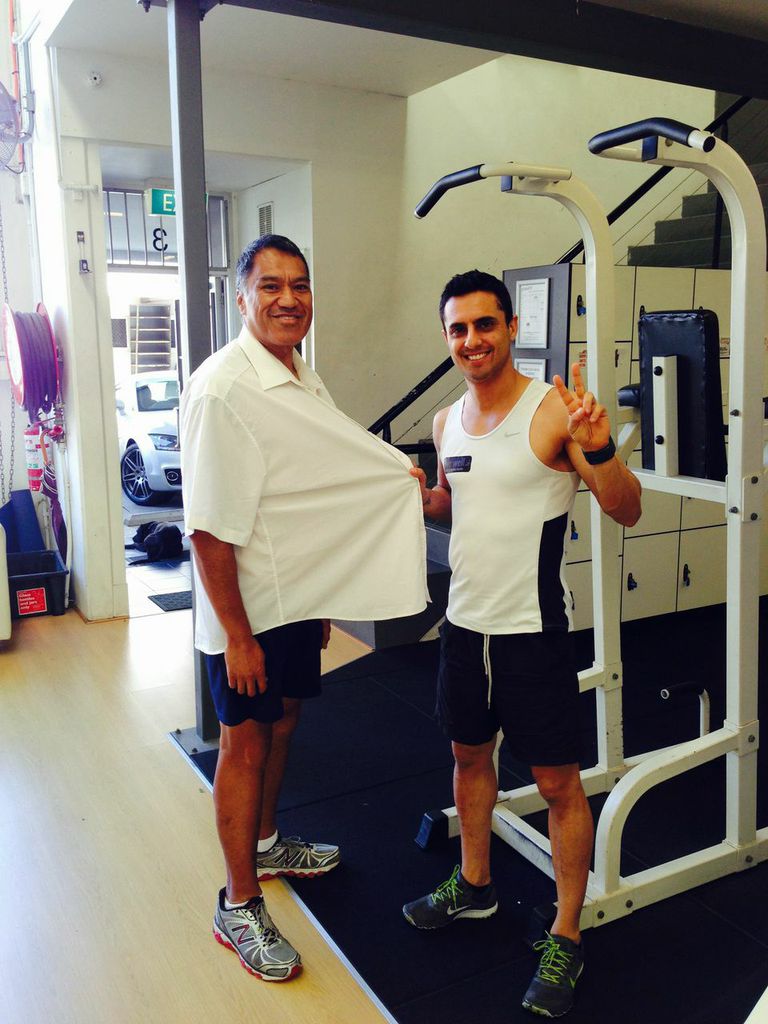 Sophie
I came across Live Well by accident. As a very unfit middle aged woman with 3 kids I was a bit daunted at the idea of going to a gym. I wanted to get healthy and enjoy exercise so it became a daily part of my life but always had excuses. Having just completed the 6 Week Challenge, I can say that the team at Live Well have changed my whole outlook on fitness, health and exercise. I have lost weight, gotten stronger, feel healthier and had fun in the process. Special thanks to Simon who pushes me each week during PT sessions. All the trainers know everyone by name, make you feel welcome, answer all questions honestly and don't make you feel intimidated. Thanks Live Well! A chance meeting has changed my life!
Request Free Consulation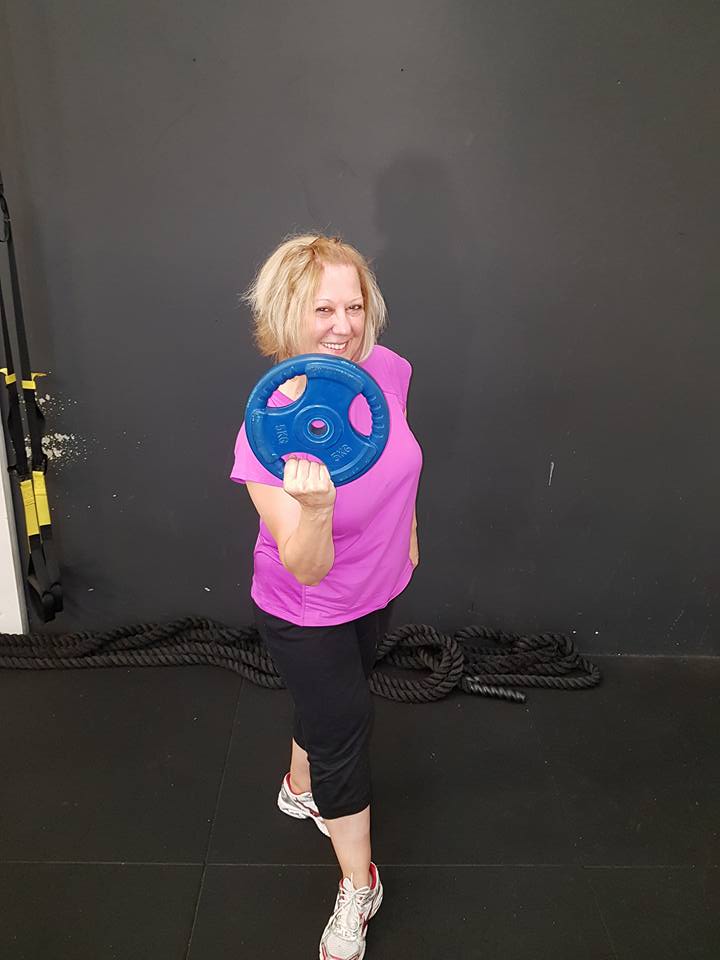 Marianne Lang
1. What were some of the challenges you faced before you started at Live Well?
I had never trained before in a gym environment. I always struggled with feeling comfortable in a gym environment. I have trained on my own, but never, routinely. So the struggles were, consistent routine training sessions and unguided training routines. I did not have the science nor experience of what I needed or how to train.
2. What made you choose Live Well to help with this? 
My partner, referred me to LW, through the owner. And I am glad that I did. I felt comfortable as the gym is a more personal oriented set up. And usually face to face with trainer and trainee situation.
3. How do you feel when you're training at Live Well?
I feel comfortable and safe in the gym environment. I feel that my trainer understands my needs and cares for my health and abilities whilst in the gym training.
4. What results have you achieved?
My desired results from training was to regain my strength to return to my former rock climbing abilities. Since I have been training with my trainer Pat, I have gained not only my strength back but also but my endurance to maintain my strength for several hours of rock climbing. I have returned to lead climbing with gusto, strength and endurance.
5. How did you achieve the results?
Through consistent and specifically designed training techniques, with Pat my trainer, I have developed a better range of movement in my hips and shoulders, to rock climb with more mobility as well as strength.
6. How do you feel now as a result of this?
I am confident, in my strength and range of movement and I have the endurance to climb for many hours. This has increased my enjoyment of rock climbing , and now I can concentrate on my technique more, instead of struggling with my lack of strength and range of movement.
7. What are your goals in the future?
My goals for the future is to continue to improve my range of movements and maintain my strength and fine tune my rock climbing muscles.
8. What would you say to other people in the community that might be in a similar position that you started in?
Don't waste your time with group training, get a personal trainer. The results are better tuned to what it is you want to achieve.  Live well, has many trainers to suit your training needs.
Request Free Consulation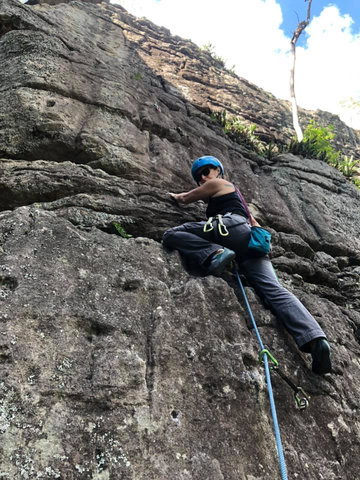 Sally
Working full-time in corporate, 2 kids, husband and the general household maintenance... well let's just say that I didn't make any time for me and my health suffered. I was at my heaviest at the end of 2015 (bad eating habits, eating on the run, too much processed sugar) and I was feeling sick all the time. I decided enough was enough and that it was time to get my health back on track. Throughout 2016 I focused on my food and I dropped about 12kg in weight. 2017 I maintained this, but I knew I could do more – yes the time had come for me to start exercising. So in October 2017 I joined Live Well and my weekly PT sessions with Matt started. Working towards my fitness goals and health goals in general has been amazing. I can't believe how far I've come in terms of fitness – I can run 7km (I have never been a runner), my body is strong (no more aches and pains) and I have so much more energy. Matt is a great PT who holds me accountable and keeps me on track to achieve my goals – I always look forward to my weekly session. I love the Live Well vibe and community – down to earth and focused on improving their health and well-being. This is the healthiest and fittest I've ever been – a huge thanks to Matt for all the support and guidance. I feel amazing!
Request Free Consulation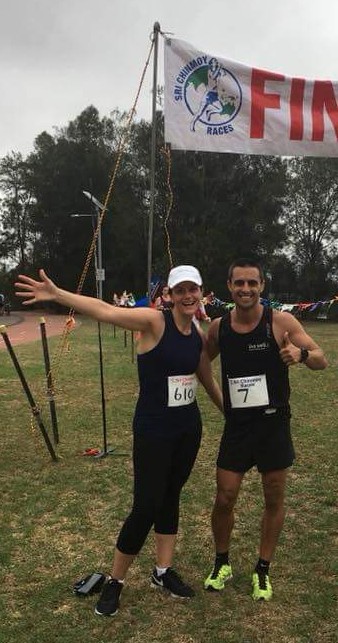 Johnny Halias
I started at Live Well in Kogarah about 1 year ago with the Junior SPT on a Wednesday after school. Other than school gym I really didn't do a lot of sports so when I started at Live Well I found it really hard to do the exercises. Every week I got stronger and fitter and really enjoyed it. I started taking Personal Training sessions with Niall every week and we did a lot of boxing and weights and I could start seeing changes in my upper body. I love training with Niall - he pushes me but he makes it a lot of fun! Thanks Live Well
Request Free Consulation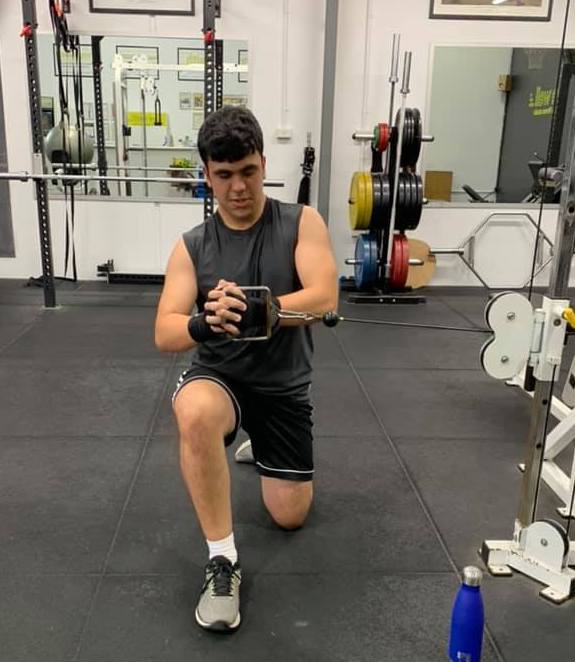 Leanne
I returned to Livewell in September this year after some time away so that I could attend to some health issues. On my return I was introduced to a new trainer Suhanni, who I was told was an Excercise Physiologist and would be great for me due to my health issues. I suffer from a form of arthritis, fibromyalgia, daily headaches, migraines and high blood pressure. What does this mean pain, fatigue and headaches on a daily basis. I have flares which can come at any time with little warning, there doesn't appear to be specific indicators that start a flare. This was explained to Suhani, she was also shown X-rays of my spine which has issues of its own... and my training began. By the end of the first three weeks I felt a difference, this stiffness in my body was going and I knew that I had more energy. More importantly, where I would usually have 3-4 flares a month, I hadn't had any at all within the time I'd been back at training. In fact in the two months I've been back at training I've had 1 flare. I feel 100% on what I did at the beginning of the year and certainly think I have a spring in my step and I'm very thankful to Suhani for her patience and diligence. On an additional note I recently had some serious medical tests done, which I had spoken to Suhani about. The supportive messages I received from her kept my spirits up and were so appreciated. It is lovely to feel that you are cared about and not just another 'client'. Thank you to Suhani and the Livewell Team.
Request Free Consulation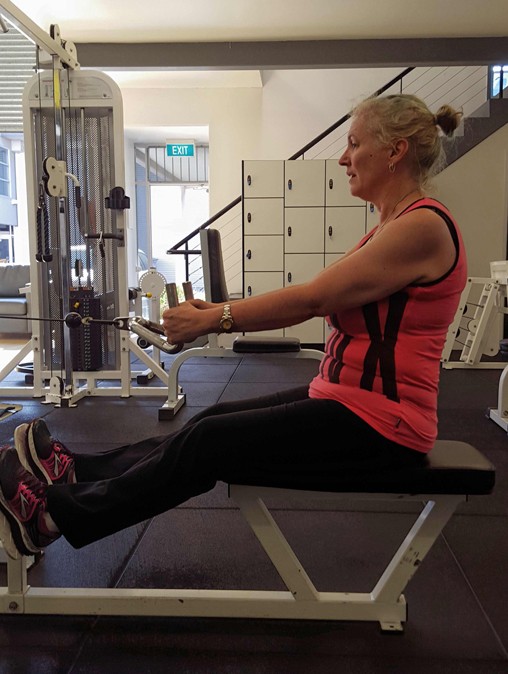 Mathew
You have your bad days and good ones, as long it's not to many bad ones, and you make the right choices. Thanks to my trainer Chris for the motivation and help along the way. It's not all about whom can lift the most weights or is the strongest. At Live Well they work with the individual and help with the correct ways to work out. This has reflected on my family's lifestyle and thanks to my wife Sally for also being there and making the right choices when shopping for us and also the completion on the City 2 Surf. Live Well Health and Fitness Studio works on all of the family. Thanks guys!
Request Free Consulation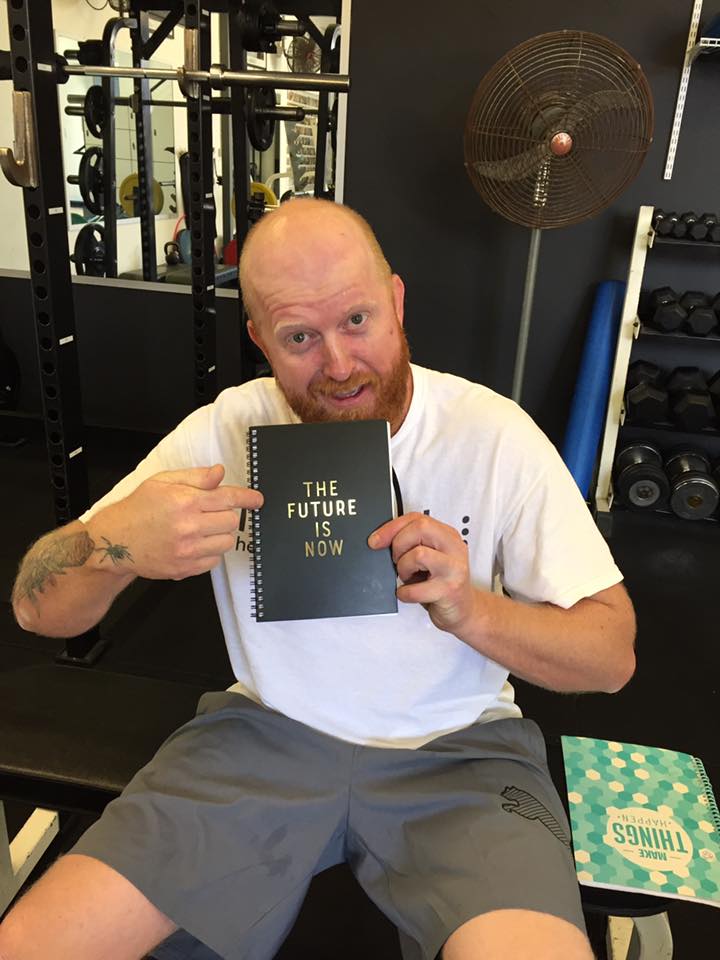 Penny Tsallos
Live Well Fitness was referred to me through a family member. I was both dubious and cautious at first given my past experiences with Personal Trainers. My medical history reads like a rap sheet and to say I pose a challenge is an understatement. What impressed me the most was the time my trainer took to research my conditions and to design a resistance programme that could accommodate my restrictions. Sure there has been lots of fine tuning and over the last couple of years but the results have been good. What really though is a testament to the team's professionalism, knowledge and influence they have had on me, came during my self isolation due to COVID19. I became complacent in the early weeks, eating, drinking etc, add in the numerous medical appointments and the psychological impact, my weight ballooned. During this time Matt continued checking in to see how I was doing, I started paying more attention to Live Well' Fitness's social media blogs and their advice and sounding had an epiphany. Through my complacency I was letting down not only my trainer and all that he had done for me but I was letting myself down. I took ownership, which is one of the core values of Livewell Fitness.I drew on everything that the team had taught me, changed my mindset, eating habits, started a cardio workout and reminded myself of how self-disciplined I am. 4 months later I am back in the gym, fitter and 14kgs lighter. Livewell Fitness is not only a gym. It is a community that looks after each other. The trainers may be task masters but they are our mentors and friends.
Request Free Consulation
St. George Community Awards 2015
On the 12th November, 2015 Mr Mark Coure MP hosted the fifth annual St George Community Awards to recognise outstanding individuals and organisations in the St George Area.   "It was fantastic to have John Brogden attend the award presentation and share his personal experience with the audience" Mr Coure said. "This year, over 200 nominations were received and 75 awards presented. It is an honour to organise and host the St George Community Awards and I am delighted at being able to thank the people who make the St George area such a great place to live and work," Mr Coure said.
Request Free Consulation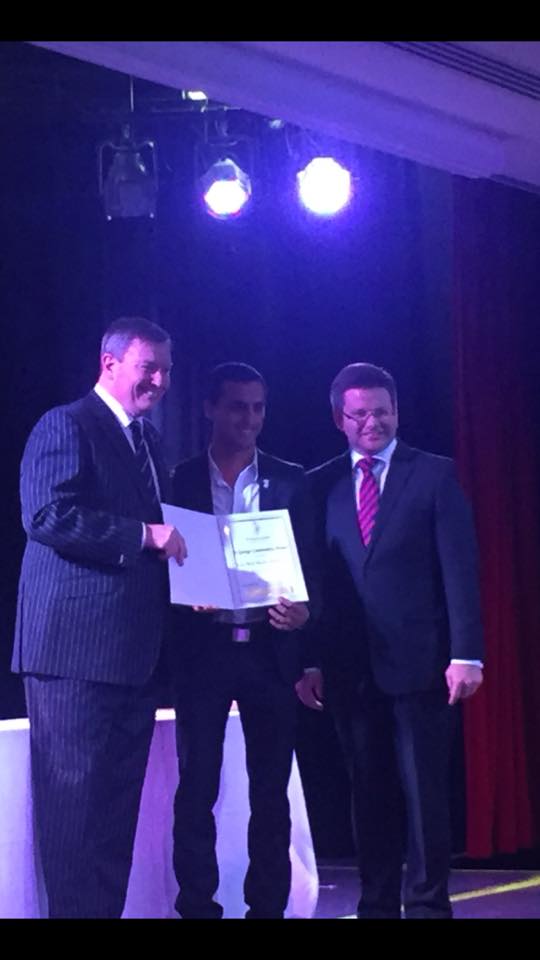 Max
I first started personal training in 2015 with Simon Jeremy once a week, eventually beginning another session in 2017, with a focus on improving my fitness level as well as weight training. I started out, as all newcomers do to, with little to no knowledge of any exercises or how to operate gym equipment. I was thirteen at the time, and begun personal training with a negative mindset. "It felt as if a gym wasn't for me, or my age group." I remember saying, recalling the troubles I was having before starting my workouts. I didn't consider myself the athletic type, and never did activities outside of school sports. As time went on, my confidence and trust in this new found hobby was found, thereby helping my mood improve at the end of a week. As a tentative beginner at a gym, it was a huge benefit for me to have personal training to familiarise myself with the equipment for later in life. My grandparents, Greg and Elaine, who are also clients of the Live Well community, recommended the establishment to me, and I tentatively took up their suggestion. I went along with them to try out some of the equipment. Anybody who is looking to join Live Well, but is held back by constraints, such as age, should not worry, as the Live Well team will cater to your specific needs, and as time goes on will slowly increase the intensity of the workouts for your ever-growing needs. Over the past few years, I have proven to myself that a gym isn't place to fear, and you don't have to be a certain age or fitness level to reap the benefits of gym workouts.
Request Free Consulation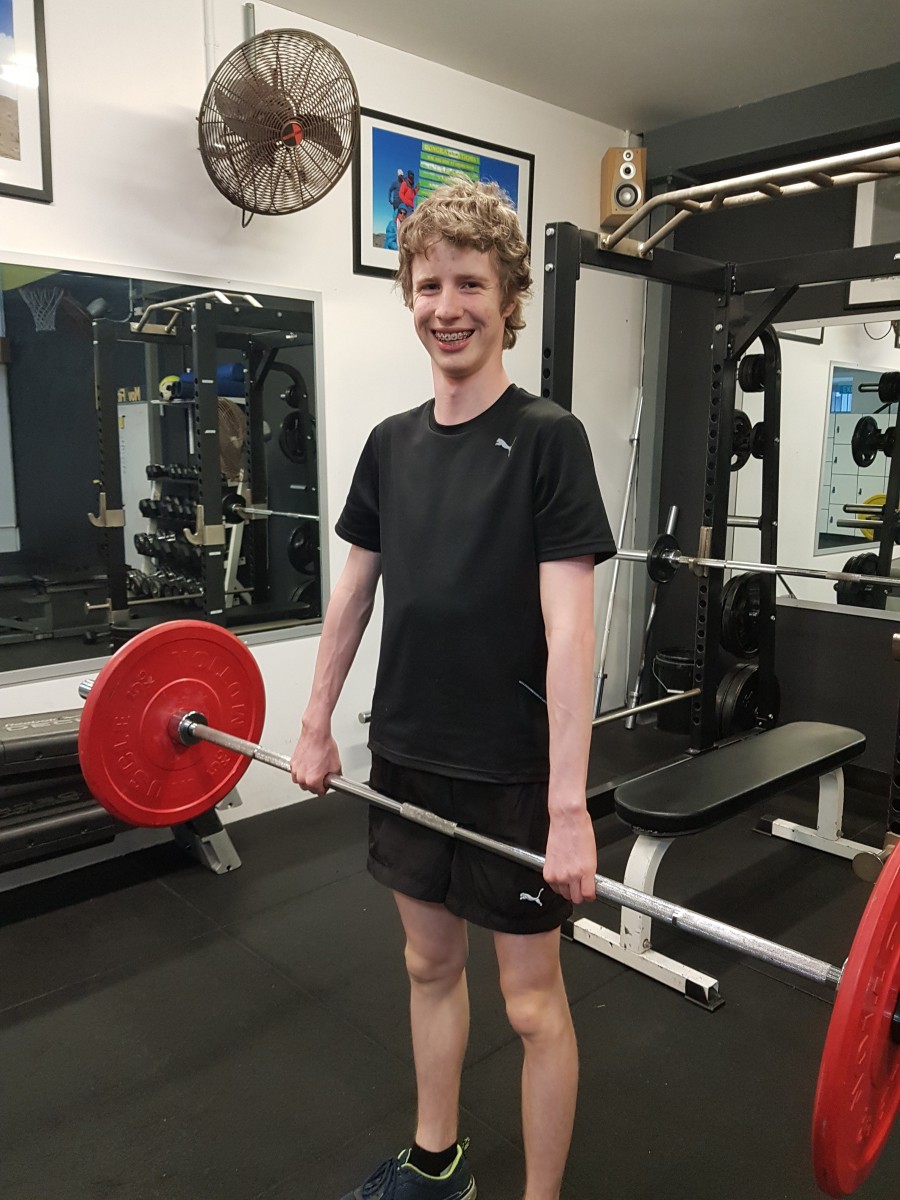 Fabian
Before I started training with Livewell I was so unfit and had issues with back pain and tight muscles, this was a real concern for me as I am only 24. I started training with Matt and everything changed straight away. My fitness improved like you could not believe. My recovery time improved session after session. Matt knew my weaknesses and helped me to get past them so that I can work towards running a marathon again. I always found it hard to train getting bored after a few weeks however Matt makes every session different and we are always working towards a goal rather than just doing exercises. Training is hard work, and sometimes I feel like I can't do it, but just when I say 'I can't do it' Matt is there to remind me that I can….and then I do! One of my objectives when I began training with Matt was to learn to enjoy training again…and guess what….I have! I cannot wait for each training session now, and am super keen to go better and harder each time.   If you are looking for a trainer to support you, who will plan your sessions so you don't have to worry, who knows your weaknesses and strengths from the start, who can work around any injuries you have, who will push you but will also guide you and who will make you eager for your next session because you have become addicted to training…. then Live Well Fitness is for you!
Request Free Consulation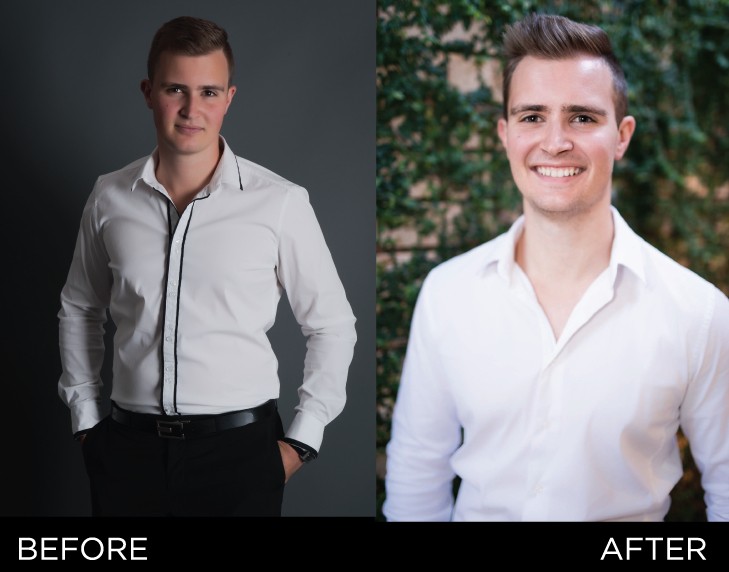 Caitlin Wallace
I started training with Niall at Live Well one week after a full ACL and MCL Knee Reconstruction. I had torn my ACL a year prior as well so had lost a lot of lower body strength. When Niall asked me what my goal/s were, I said that I wanted to feel strong again!
To begin, Niall consulted my Physiotherapist to develop a plan for my rehab. I trained three 30 minute sessions per week and each session was designed by Niall to regain mobility in my knee and overall strength. Niall gradually increased the complexity or the weight in exercises each week to further my rehab and continued to communicate with my Physio to ensure we were always on the right track.
When I first started at Live Well, I limped through the door, could not walk up or down stairs and had to ask for help to get off the ground! After 10 months of consistent training at Live Well, I feel stronger than I have in several years and almost have complete mobility and strength back in my knee. I have been able to start running and pushing myself further with exercises.
The environment that exists at Live Well is not that of a typical gym. It is a warm, welcoming and fun environment where you feel supported every step of the way towards achieving your goals.
Request Free Consulation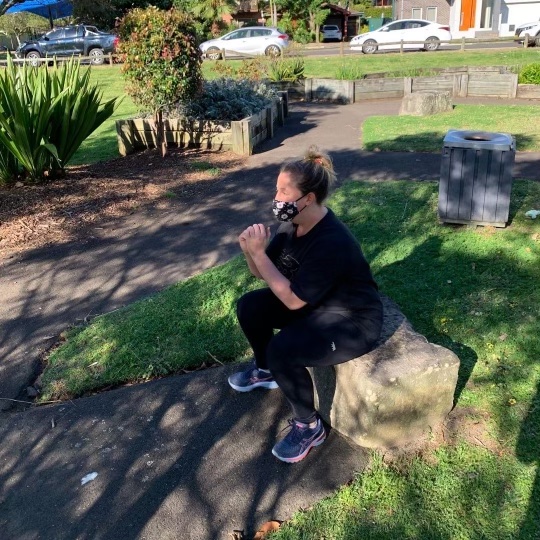 Ode to Live Well by Sophie Halias
Here we all gather to help celebrate 15 years of Live Well, March 20's the date. That Matt Mazzaferro started his dream Of driving good health with a structured regime. With a team of top coaches, some come and some go But all are committed, impart all that they know. Let's start with Chris Ward, a coach with compassion But when he's full on, he's the smiling assassin. I love Chris you know, when you ask he'll say flat, "Don't worry about it, I've got a spreadsheet for that!" Of course then there's Niall, he trains all the ages, From juniors to oldies and in between stages. He's the Saturday coach, puts up with a lot. But pushes right back demanding lunges and freaking squats! Then there is Alan, always looking so dapper, Come Thursday nights and he's the DJaying rapper! But don't let that fool you, heavy workouts will be And when you complain, he just nods his head and says, "I see". Haoson is quiet with a champion style A focused young man, with a shy smile. But let him loose with a barbell or chain, He becomes Thor, saying "Pain? No such thing! What Pain?" The latest addition is mobility Pat He stretches and strains and then lies out flat. But his favourite position is when he contorts Human pretzel we call him as he distorts. Matt is so slippery when he's training with weights When you're not looking he just adds more plates. "Who, me?" he asks as he gives you that giggle, "now do 6 stair runs, move on let's wriggle!" Let's not forget Simon, the guy with big guns Well known for his egg diet, protein shakes and man buns. And Rod of course, no mercy he'd show. The Saturday exercise list would just grow and grow and grow! The clients are loyal, each one is unique They all have their quirks, that form the Live well clique. There's James who's transformed have you seen his photo? And standing beside him is his beloved Toto. 2 people with stories of health struggles so many Are courageous women, they are Judy and Penny. And how about Alex, the honorary coach we can tell, Puts in everything he's got, we call him Mr Live Well. Have you trained with Joe Gag? He's a long standing member Trust me, a session with Joe is a session to remember! There's Mel who's warm up is walking 10kms And Nicky, gone from zero to exercising almost each day! The Parkinson's team are just so inspiring With Joe at the heart, continuously driving. There's Marathon Man Johno Tucker we see A weightlifting duo with his son Harry. The long serving Live Wellians continue to forge, Kevin, IT Ben, Jared and of course there's George. Pete, the car dude and Maxie started so light As a youngster who grew now he's twice all our height. How about Christina focused on all but 1 thing. Get the music right boys, or she'll start to sing! Live Well's a real family space With Rob and Sue's brood taking first place. Then there's Carmel's gang, the Halias' too The Auciellos, Hatzies, The van Dinther Wilson's also grew. We're a league of nations, so many diversities, The Abarcas, Busuttils, Guiffres and Haralambides Johnny Tsikas the legend, he's an exercise superstar When you're training around him beware he's rated R. Then there's Steph, who hikes, and Andrew who lifts, Spiro needs a partner, someone please give him that gift! What about Tina, to what Matt dishes, nothing she balks. The entire time she's training, she just talks and talks and talks. The Live Well members are special indeed People with courage, resilience and strength it breeds. Matt tells the story of his dad, Angelo His mentor, his guide, his super hero. It gave him the push his vision to see that the studio would become an amazing community. Of love and support, no judgement, bias free Of friendship and laughter, with caring for you and for me. The challenges, the treks pep talks and hugs Awards, recognition constantly loved. Matt Mazzaferro, your dream has come true, Happy 15th birthday Live Well, Happy birthday to you!
Request Free Consulation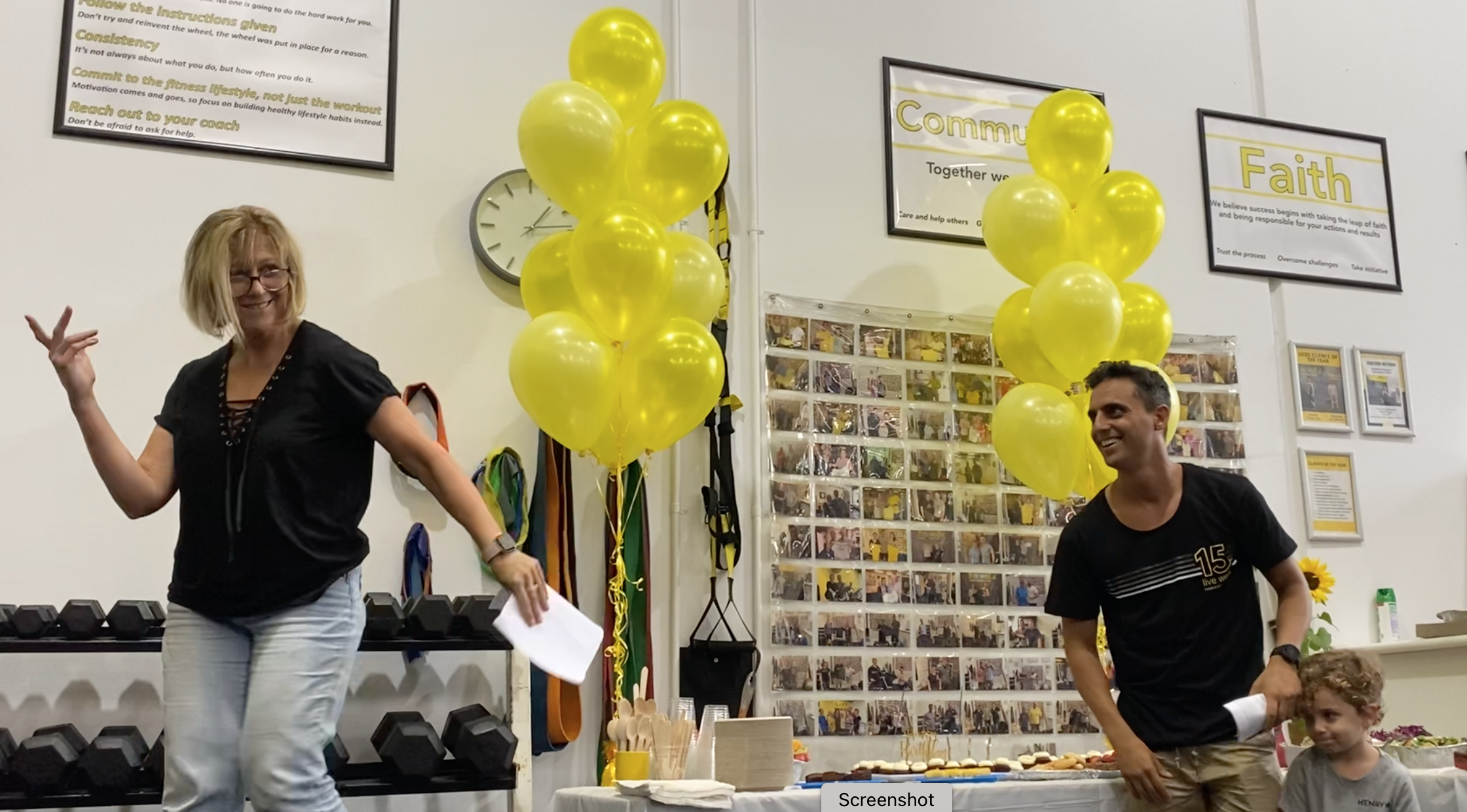 Warren
I joined about three and a half years ago. I was in a pretty dark place due to other reasons. I was 83 kilos and recovering from a cancer operation. I was feeling pretty low. I was building a house at the time and I drove past and saw the sign out the front – Live Well. I weigh about 83 kilos now, but 83 different kilos. I've put on more muscle and I've dropped body fat. I'm letting go of a lot of negativity. At the start it was just to try and get fit after the operation, and since then my training has progressed. I reckon I train about 3-4 times a week. They keep me motivated as there's a competition on at the moment in the studio, and before that there was another competition. I'm semi-retired so I suppose that opens the door for me to come down more often and train. Some of the things I enjoy most about Live Well is the people. It's a friendly environment. The people here are helpful. You can use a whole heap of superlatives but they're friendly, helpful, close-knit. The instructors are all approachable. My current goal is to just try to stay as fit as possible, as long as possible, so I can have a better quality of life. I really hate training legs, but I don't mind training chest. I like doing chest out of all of them, but you can't just concentrate on one. I find that training legs really helps my surfing. I get better balance. The whole dynamic of training gets you a lot more confident with life when you're fitter than what you were. It's a strange feeling to feel confident in your own body even though that you're old. If you're considering joining, I would say definitely do it, because I'm a lot more happier with myself than what I was three and a half years ago.
Request Free Consulation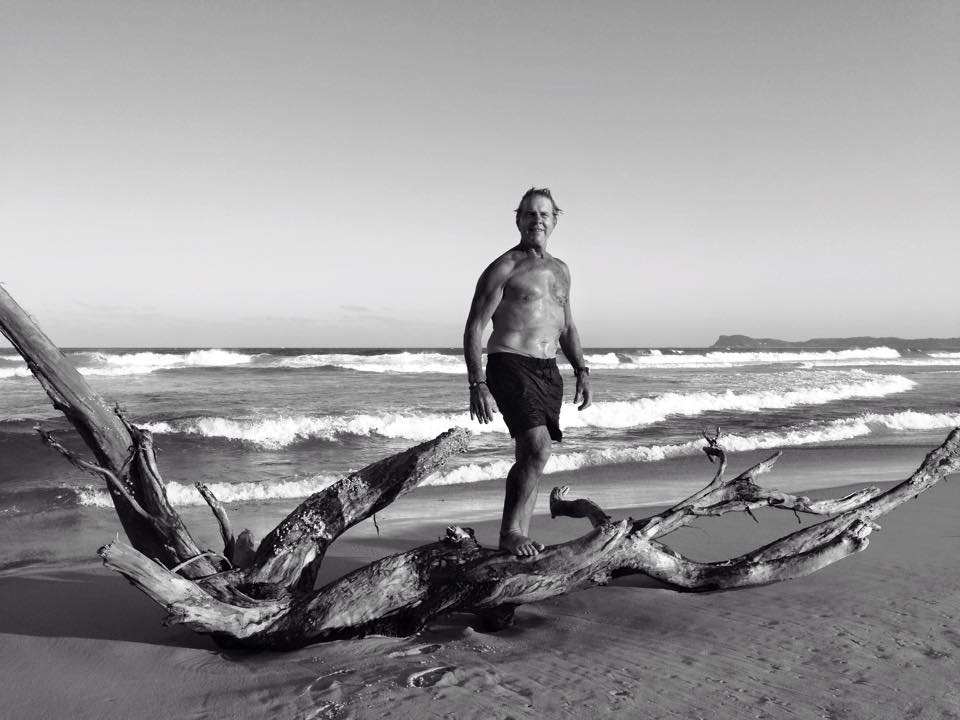 Con
As I stared at myself in the mirror, anabsolutely lost and forlorn person weighing in at 109.1kg was staring right back at me blank faced not knowing where to turn, wondering where it all went so wrong. At this point I realised that this massive hole that I had created for myself was a direct result of the poor choices I had made to date and I decided that the time had come to change things but I had no idea where to turn. I was 'lucky' enough to come across an advertisement for the Live Well twelve week body transformation challenge. It sang out to me like a fat lady on an opera stage, and given my man boobs, much how I looked at the moment. I figured that it was going to take a while to drop the weight so I decided to give it a shot. What a life changing move that proved to be. Matthew Mazzaferro, Director at Live Well Health and Fitness Studio was my personal trainer during my twelve week body transformation challenge. And transform me he did. Matthew is a man that I would genuinely describe as someone who has an unequivocal passion for assisting people achieve their weight loss goals. He makes your goal his goal. He wants to see you achieve what you set out to achieve and holds you accountable to your goals. Matthew isn't someone who is just going to berate you for 30 or 60 minutes hoping that you will lose weight. He is someone who will work with you, listen to you, talk to you, guide you and be a sounding board for you to get to the root causes of your problems, and rectify the behavioural issues and emotions that cause you to make poor choices and ultimately put weight on. He has also authored a book which I was able to use in addition to my personal training sessions when at home when I felt I needed further support or guidance after hours. Matthew helped me conquer the bad habits that were plaguing my health and throughout the course of 12 life changing weeks and 16.1kg later I feel I have taken undue stress off my heart and knee and ankle joints and added years to my life. This is something I feel I could not have achieved without the dedicated help of Matthew and the Live Well team. Given my success in this arena, now I apply the positive principles that helped me gain success here to other aspects of my life. I feel that I can tackle anything now. What Matthew and the Live Well team offer is not just a training program, but a new way of life. Do yourself a favour and get on board. Your body will thank you later.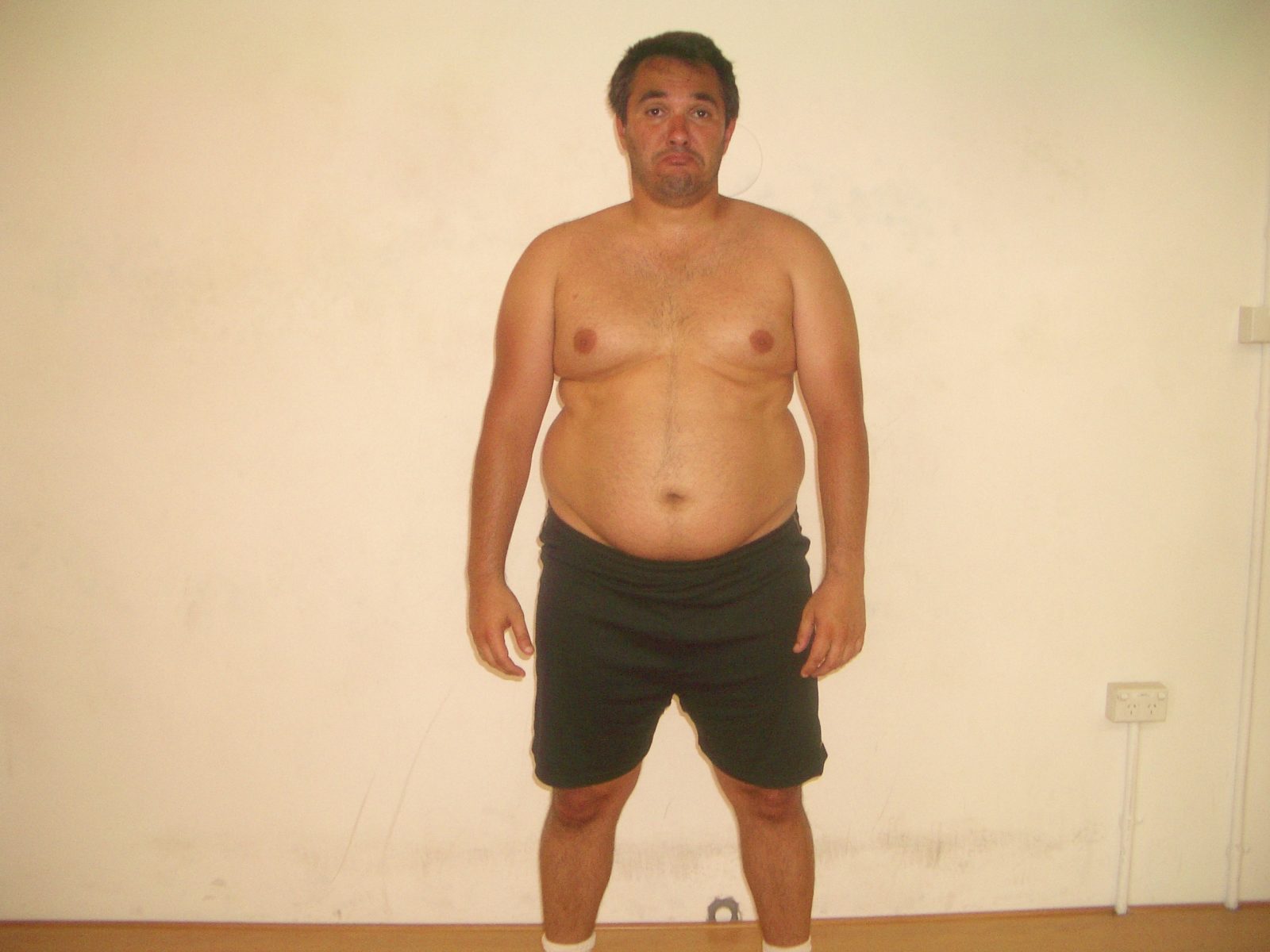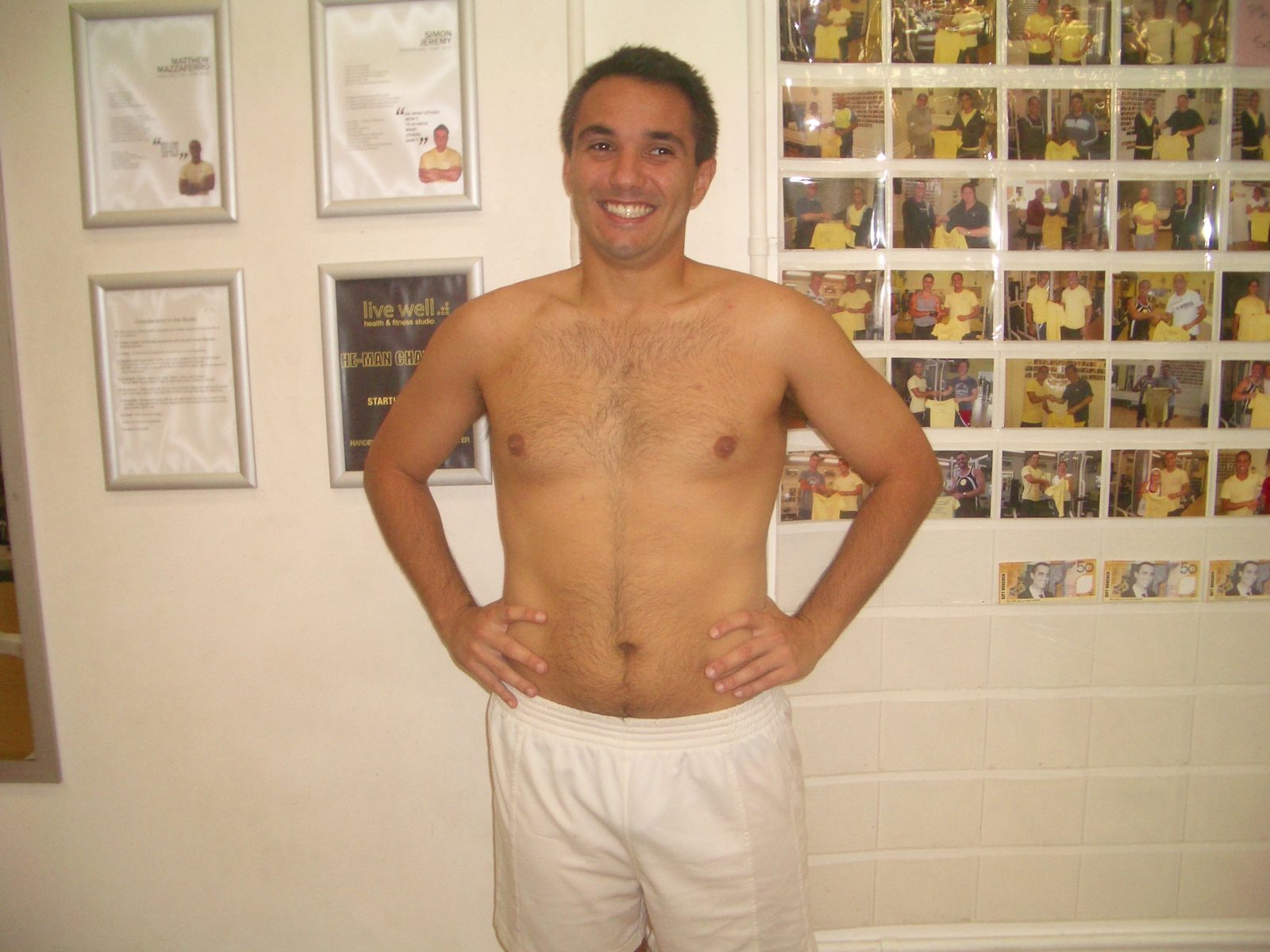 Helen
I am a Breast Cancer survivor. After being diagnosed with Breast Cancer in August 2017, I spent the next year going through operations, chemotherapy, radiation and targeted treatment. Finally completing all procedures/treatments in September 2018. During this time I put on weight and had very low energy levels, the prospect of getting my energy levels back and being able to train again was daunting. I had a secret weapon though...
Request Free Consulation
My good friend Sophie had undergone a wonderful transformation herself. She told me about a supportive and friendly Live Well Health & Fitness Studio, where she had found an amazing trainer named Simon who helped her achieve her goals. Sophie is my role model of what you can achieve when you put your mind to it. In November 2018 I was ready to start my transformation and so began my own journey with Live Well Health & Fitness Studio and with Simon as my trainer/guide/mentor. Simon made sure to give me a program where I started slowly and safely, but then built up my strength and fitness as I progressed. Simon always keeps me on track, and not just while I am at the studio. I have our text messages and our WhatsApp group checking up on me, motivating me and encouraging me to be healthy and stay on track. Simon makes sure I am mixing up my training by changing up my programs and working on the areas that I feel I need extra work. A great result for me so far is that fact that I have started to lose weight and that is encouragement in itself as it motivates me to continue my journey and to be healthy. Being a member of Live Well Health & Fitness Studio I do feel like I am part of a big family - everyone knows you, everyone says hello. I have made great new friends here as well and we exchange stories and give each other encouragement. It really is a lovely place to come to get healthy and achieve your goals in a happy and caring environment.
READ MORE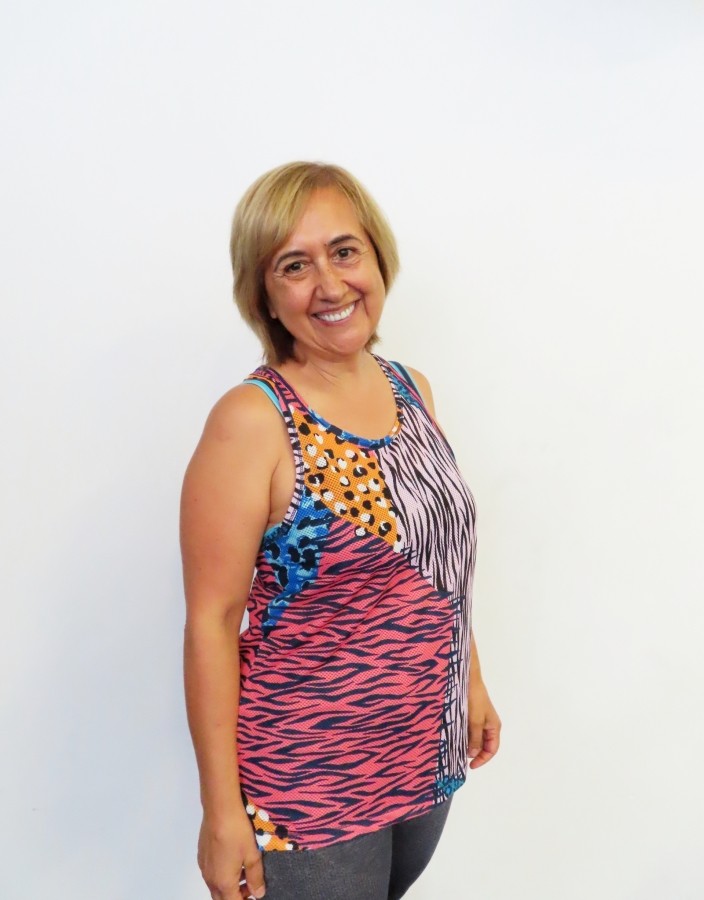 John
A change of career direction in 2011 into hospital management resulted in me driving door to door to work each day instead of walking to public transport and sitting behind a desk 8 hours a day for the first time in years. Throw in the slower metabolism gifted to us as we reach the magic 50 and my weight ballooned towards 110kg. I was diagnosed insulin resistant ("pre-diabetes") with elevated blood sugars. My wife, Tina, introduced me to Matt, Simon and the Live Well team that year. I commenced Personal Training a minimum of 2 times per week and lost 15kg over a nine month period. I had to halve my blood pressure medication as a result and no longer display elevated blood sugar levels. I had to buy an entire new wardrobe of suits and shirts to fit the new, smaller version of me. I've maintained the PT sessions and the weight loss, sometimes attending extra sessions with my wife or daughters. Matt's even conducted some joint family sessions with my wife and all three offspring. Great fun for the whole family, but if only Tina wasn't so competitive…. Then comes Tuesday night Running Class. With Matt's encouragement, I hesitantly joined in 2012 and ran my first Sutherland2Surf and City2Surf. In 2013, I added the Sydney Half Marathon and in 2014 I completed the Canberra Half Marathon and the Sydney Half Marathon. I'm still on the slow side but my pace is continuing to improve as Nicola imparts the secrets of proper running. This year I took 30 minutes off my Sydney Half Marathon time and have suffered no injuries. Above and beyond maintaining fitness levels and a healthier weight, it is the psychological uplift that motivates me to return to the Live Well gym day after day, week after week. My mood is lifted, I'm calm and focused to tackle the day ahead. I have the satisfaction of having got up early and exercised hard before coming to work. Finally, for a reserved person who has avoided team activities and events for most of my life, I'm surprised and delighted by how much I value and enjoy the regular social interaction with other gym members and Running Class attendees. Thanks, Matt, you are a gentleman. Keep up the good work! - Johno
Request Free Consulation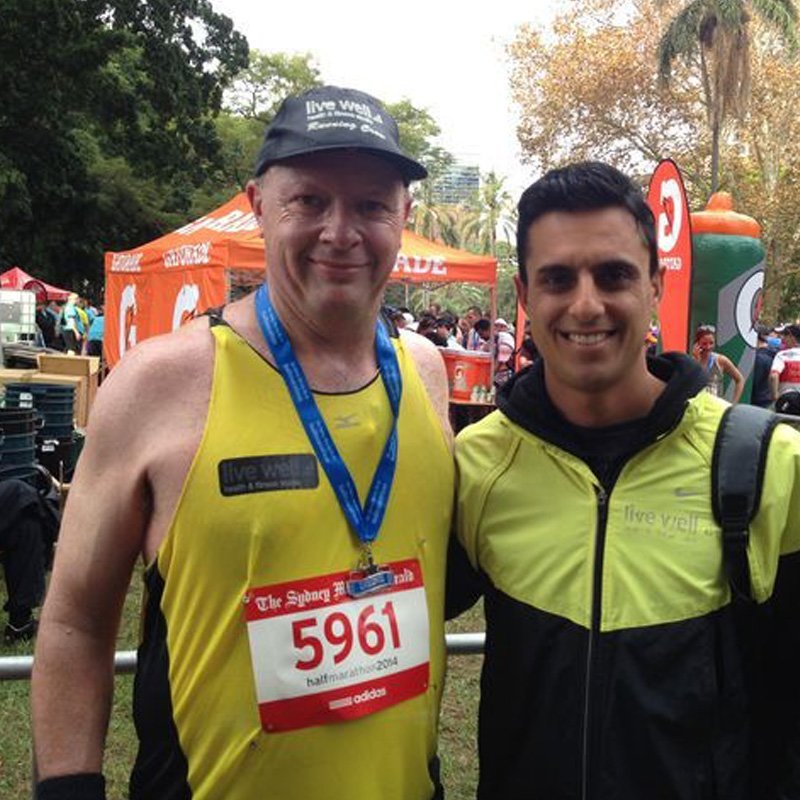 Alex
I'd been out of training for a few years with injuries and the kilos crept up on me. I knew I had to start something as it was getting harder and harder. I saw a 6 Week Challenge on Facebook and thought I'd bite the bullet and sign up. I wanted to get back into shape and drop the kilos and get to a healthy weight. I was always active, but my weight started to affect my cycling. It was getting tough. I was getting left behind. It was frustrating and disappointing. I felt depressed. I had struggled on and off with my weight since I was young. I got down to decent weight then had an injury and an operation, which threw a spanner in the works. I wanted to focus on my weight loss, and now we're here. 20 kilos plus later. During the first interview I saw that it was a tailored and personal environment and not mass marketed. It was focused on one-on-one and once I got into the right mindset, I knew I could do it. I wanted to achieve a goal where I could become comfortable with my body and with my fitness level. I had a pretty disappointing initial assessment result. I felt pretty out of shape. But in the first few weeks the results came straight away. My trainer, Chris, works calmly towards my goal with no judgment or pressure. I was encouraged instead of yelled at. For the first time in my life I had definition in my abs. It lit a fire in me to continue. I now take other classes, am cycling more, and I look forward to coming each week. I like the challenge. I'm in the best shape of my life now. The people are really nice, both the members and the trainers. There's a family friendly feel to place, where people are genuinely concerned with how everyone else is going. It's a nice community, and I like what they've done for the local community as well.
Request Free Consulation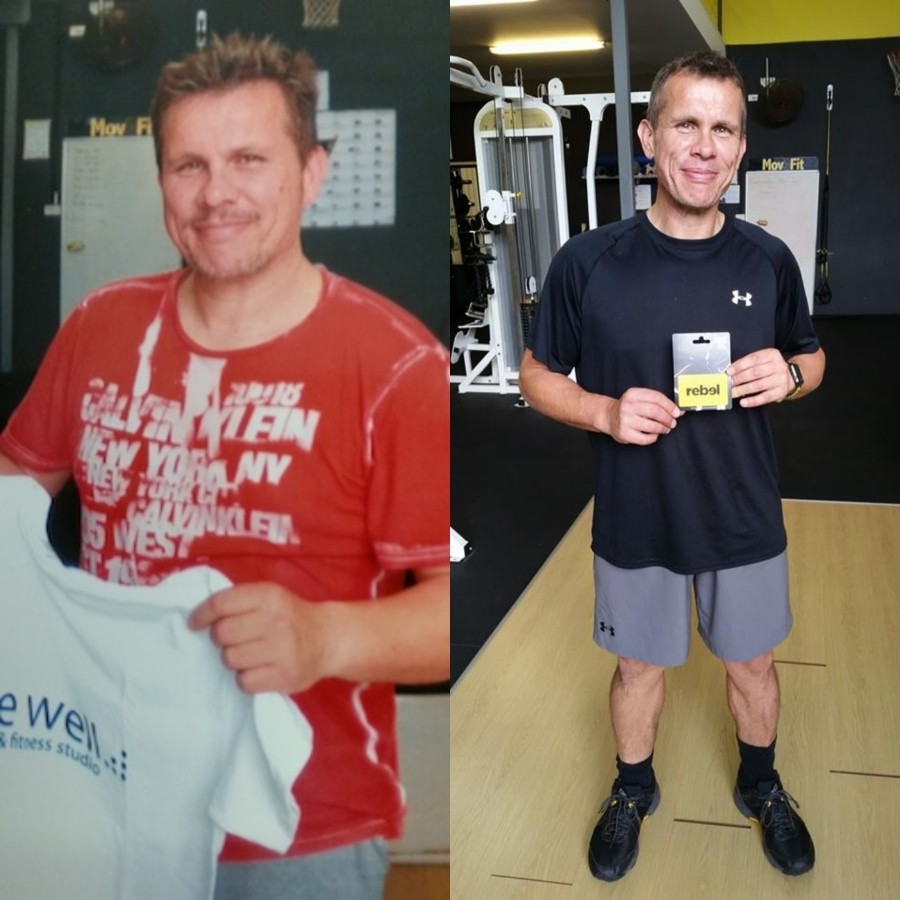 Learning Links
It was a first class fundraiser and the latest in a long line of fundraising activities Matthew and his supporter have held over the last few years to raise funds for charities like Variety, the Heart Foundation and the Leukaemia Foundation. His endeavours have extended beyond annual formal fundraising events to great physical challenges like walking the Kokoda Track and climbing Mt Kilimanjaro: both of which raised $40,000.
Request Free Consulation
From Learning Links' CEO - Thank you to Matthew Mazzaferro for making a difference My wife and I had the pleasure last Friday evening of meeting Matthew Mazzaferro, a man of great heart and energy, and his extraordinary family and network of friends. Matthew chose Learning Links as the sole beneficiary of the LiveWell Charity Ball, an event he and his supporters held at the Conca Doro, Riverwood last week. Over 300 attended this event: an occasion of music, dance, magic, games and fundraising activities. Also great food – in abundance – and wine!! It was a first class fundraiser and the latest in a long line of fundraising activities Matthew and his supporter have held over the last few years to raise funds for charities like Variety, the Heart Foundation and the Leukaemia Foundation. His endeavours have extended beyond annual formal fundraising events to great physical challenges like walking the Kokoda Track and climbing Mt Kilimanjaro: both of which raised $40,000. Matthew chose to support Learning Links this year because his school days were bedevilled by learning difficulties, particularly with respect to reading and writing. Ultimately Matthew prevailed against these difficulties and went on to graduate from University. He now manages his own successful business - the Live Well Health & Fitness Studio at Kogarah  and launched his first book Back2Basics at last Friday's event. And now, by supporting us, he has made a stand for others who struggle to learn and given us all great inspiration about the power we have to overcome our personal fears and limitations. I am so grateful to him for choosing to support us and for living a life that does so much to move and touch the lives of others. Warren Johnson Chief Executive Officer Learning Links Warren Johnson Chief Executive Officer Learning Links
READ MORE
Melodie
My journey with Live Well started almost 2 years ago to the day. To say I was on to a winner would be something of an overstatement. I enjoyed the classes but my head was in a terrible place plus ongoing health issues... it was a recipe for disaster really. I quit after the 6 Week Challenge and left with my terrible attitude in tow. Interestingly enough, I'd never 'unsubscribed' from the emails Live Well send out. I continued to live vicariously through other people's successes and all the good things Live Well were providing (what a stalker!). Roll on 14 months and roll off 14kgs later, to May 2018! I had conquered the battle of the bulge by myself (yay me!) but to quote the words of Queen Bey herself 'I don't think you're ready for this jelly'. Houston, we had a very wobbly problem! Fate, devine intervention or just really good timing saw another email from Live Well drop into my inbox. I cautiously put out a feeler and was greeted by a very enthusiastic Simon on the phone, with words to the effect of 'wow, how are you, we haven't heard from you for ages!' That was enough to reel me back in, so thank you Simon. The whole crew at Live Well are so great and supportive but my go-to guy is Matt. Matt has been instrumental in helping me get to where I am today. I'm not losing anymore weight (which I'm totally fine with) but I am toned and stronger than I've ever been and my shape has completely changed (which I am very happy about!). I still have a way to go, still have the ongoing health issues and my body lets me down on the regular, but Matt consistently touches base when I can't make it in, tweaks our PT sessions so I can still come in and has customised mobility programs for me so I stretch properly before heavier workouts. Everyone's journeys are different and it's so easy to compare but if you're head is in the right space and you've got a great support crew like I do, anything is possible. Live Well is part of my support crew and I would highly recommend them to anyone.
Request Free Consulation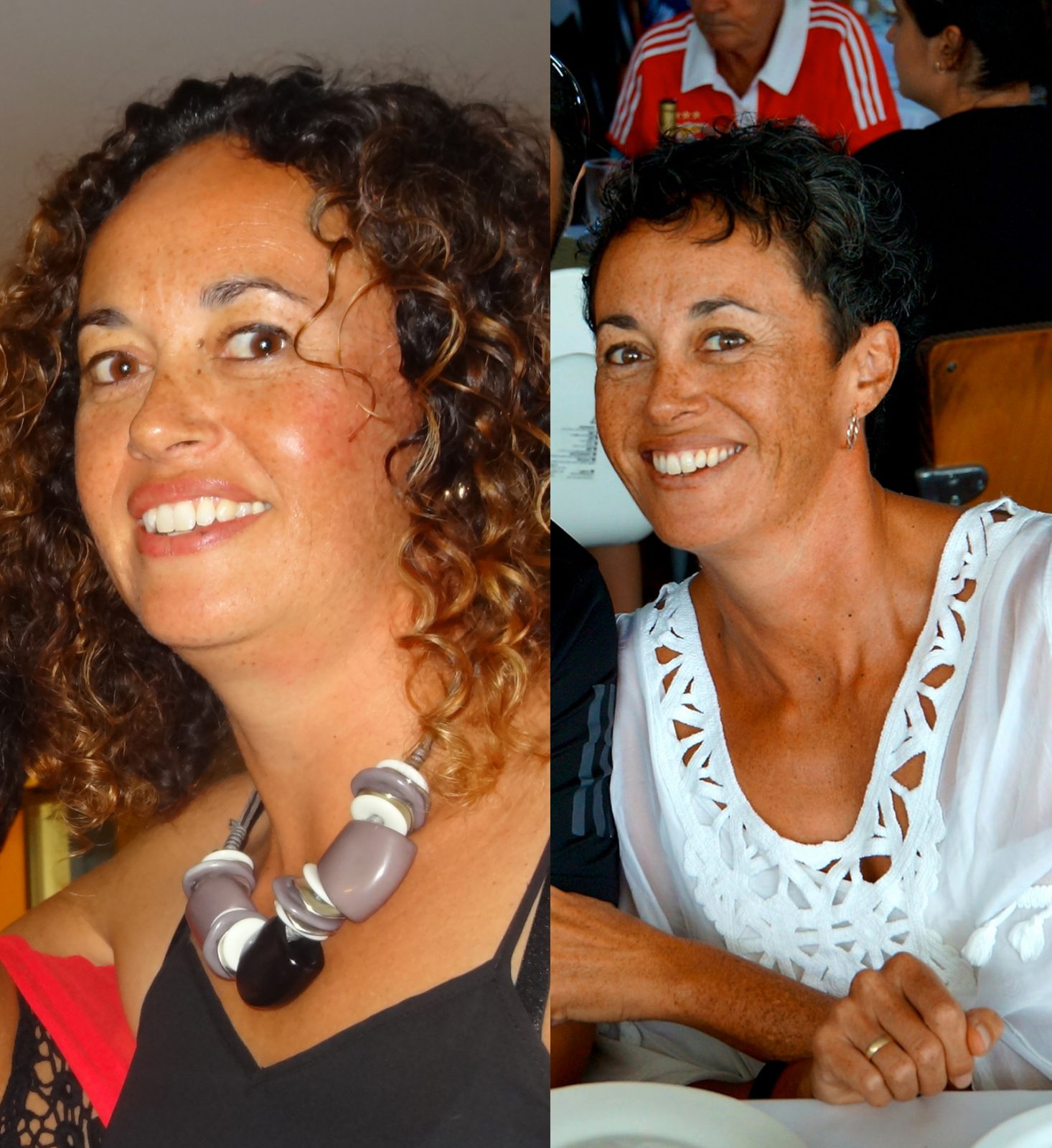 Tahlia
After moving to the area two years ago I looked for a gym similar to my old one (offering small group training with a community feel to keep me accountable!), and Live Well was at the top of the list. My goals were to improve my overall strength and lose some centimetres off my midsection, which I was able to achieve with weekly PT sessions with Chris, and semi private sessions with Allan. When I fell pregnant I was initially hesitant about continuing my training, but Chris was very reassuring and was able to tailor my programs to suit each stage of my pregnancy, and was really guided by my changing needs and capabilities each session. Chris knew that I would need to continue strengthening my upper body, core and glutes to not only support my growing belly, but also to prepare my body for breastfeeding, holding a baby, and juggling a pram, baby and shopping at the same time! As I'm notoriously lazy, none of my friends could believe I was still training while pregnant, and even I surprised myself training up until 37 weeks! That in itself is a testament to how much I enjoy my sessions at Live Well! There is no way I would have achieved that were it not for the dedication of the Live Well team. Taking care of one's physical and mental health is so vital as a new mum, so once I got into a bit of a routine with my baby, and after lockdown, I was happy to get back to the gym six months postpartum. Chris created programs for me to ease back into training, and Niall keeps me accountable with weekly check ins. The Live Well team consistently go above and beyond to help their members achieve their goals, and the community is so encouraging and friendly. For anyone who is pregnant or a new mum, training at Live Well is one of the best investments you can make to your health and that of your child!
Request Free Consulation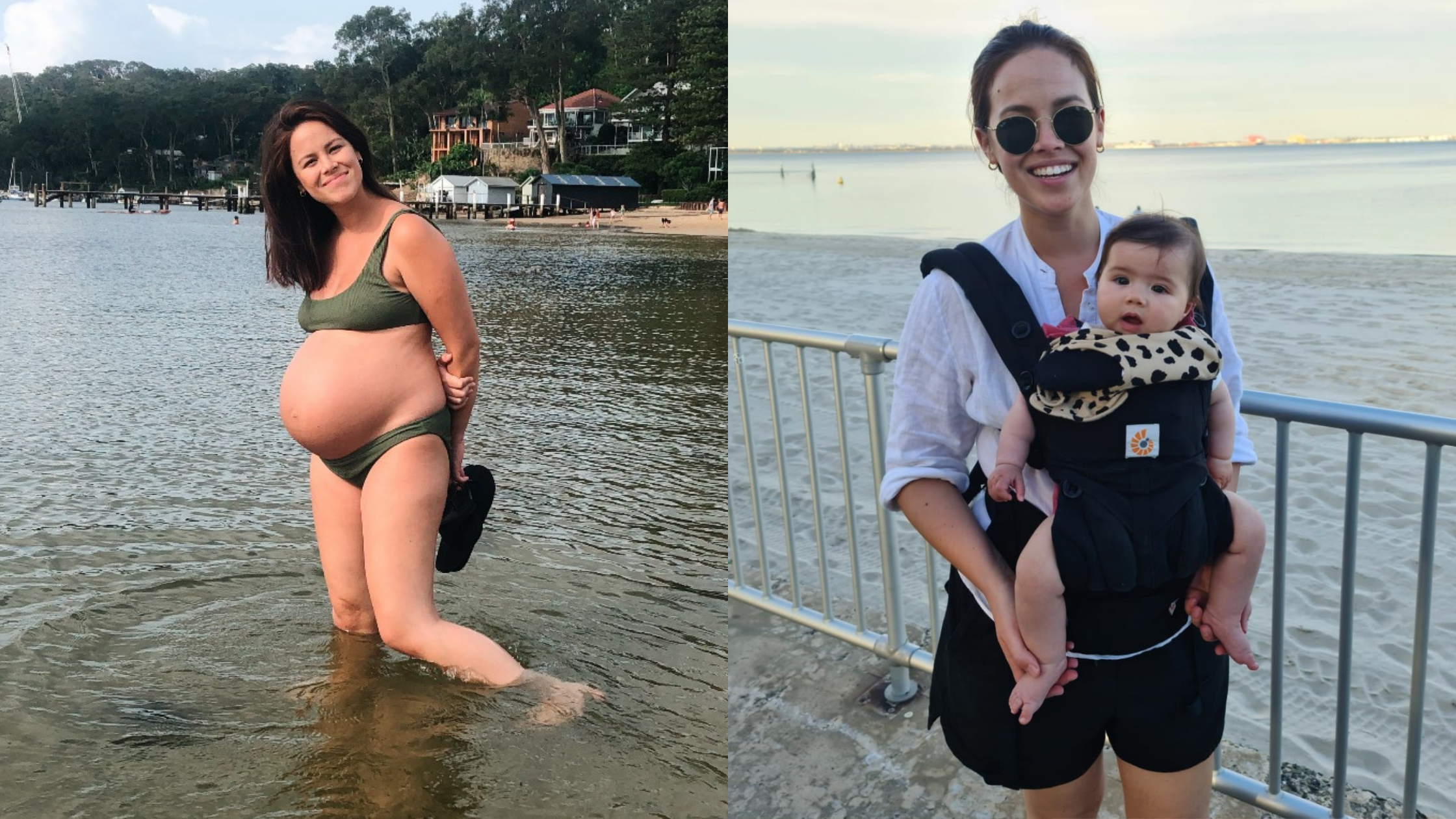 Kee
When I started at Live Well, my goal was to get stronger overall and to prevent injuries. My general health has improved. I feel more confident and my blood pressure and blood sugar levels have reduced. The thing I enjoyed most was the overall program Rod provided me. We worked a lot on my flexibility. The service I received from Rod was excellent and I would recommend Rod and Live Well to others if they're looking to get fit, improve their lifestyle and maintain good health.
Request Free Consulation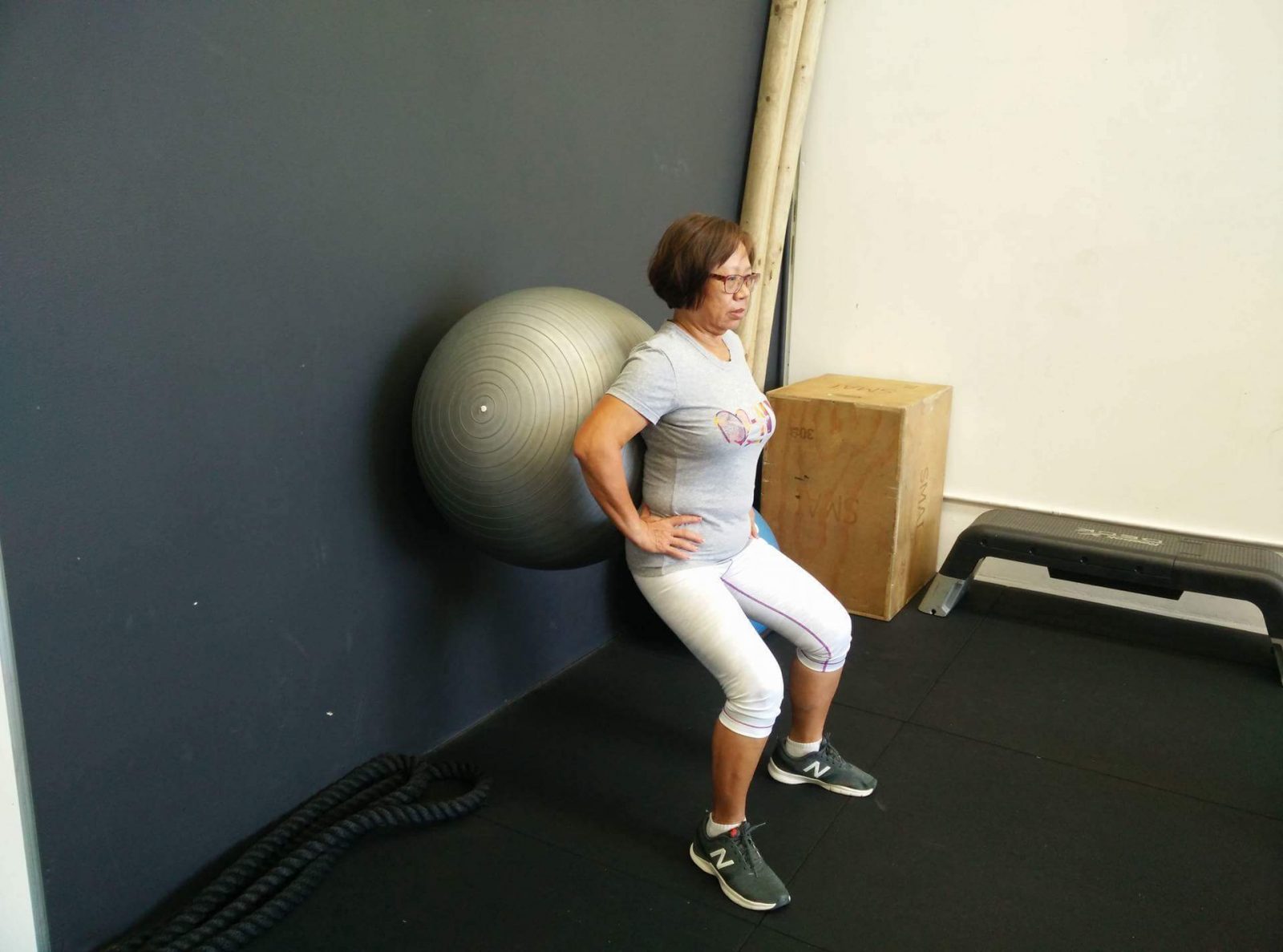 Vanessa
I had a senior role at a large corporation and I was busy, so busy that I didn't even notice that I put on over 15 kilograms (over about 3 years)!  Of course I felt the weight but it became the new normal and I just worked around it.  There was no one thing that created the unhealthy body I was now living in – irregular meals, minimal and inconsistent exercise, far too much drinking, eating terrible food at functions and stress, overwhelming stress. I worked long hours, sometimes into the night and on weekends.  At my heaviest I weighed about 85 kilograms and was a size 14 to 16 (I'm 5'8). When I left my job and started in my family business I used the opportunity to start over health-wise.  Food habits changed – I started making my lunch and eating lighter.  I tried to make a healthier choice where I could and avoided takeaway.  Stress was reduced – I was able to manage my time and therefore my life more effectively. No more eating on the run and drinking was no longer 'a part of my job'.  This made a huge difference. I joined Live Well and exercise became a priority.  I started training with Live Well about 2.5 years ago on a regular basis (two PT sessions a week).  My trainers pushed me hard and kept me on track both exercise wise and importantly, food-wise. I was held accountable for my fitness & health and there was no hiding!  Since I started training with Live well, I have run 5 half-marathons and a number of other, smaller races.  I'm training for a mini triathlon now.  I've lost about 15kgs since training with Live Well and I've been at my target weight and size for a few months now (a comfortable size 10-12). My trainer and I now have goals focused around toning and strength and we create programs to challenge me to push myself further.
Request Free Consulation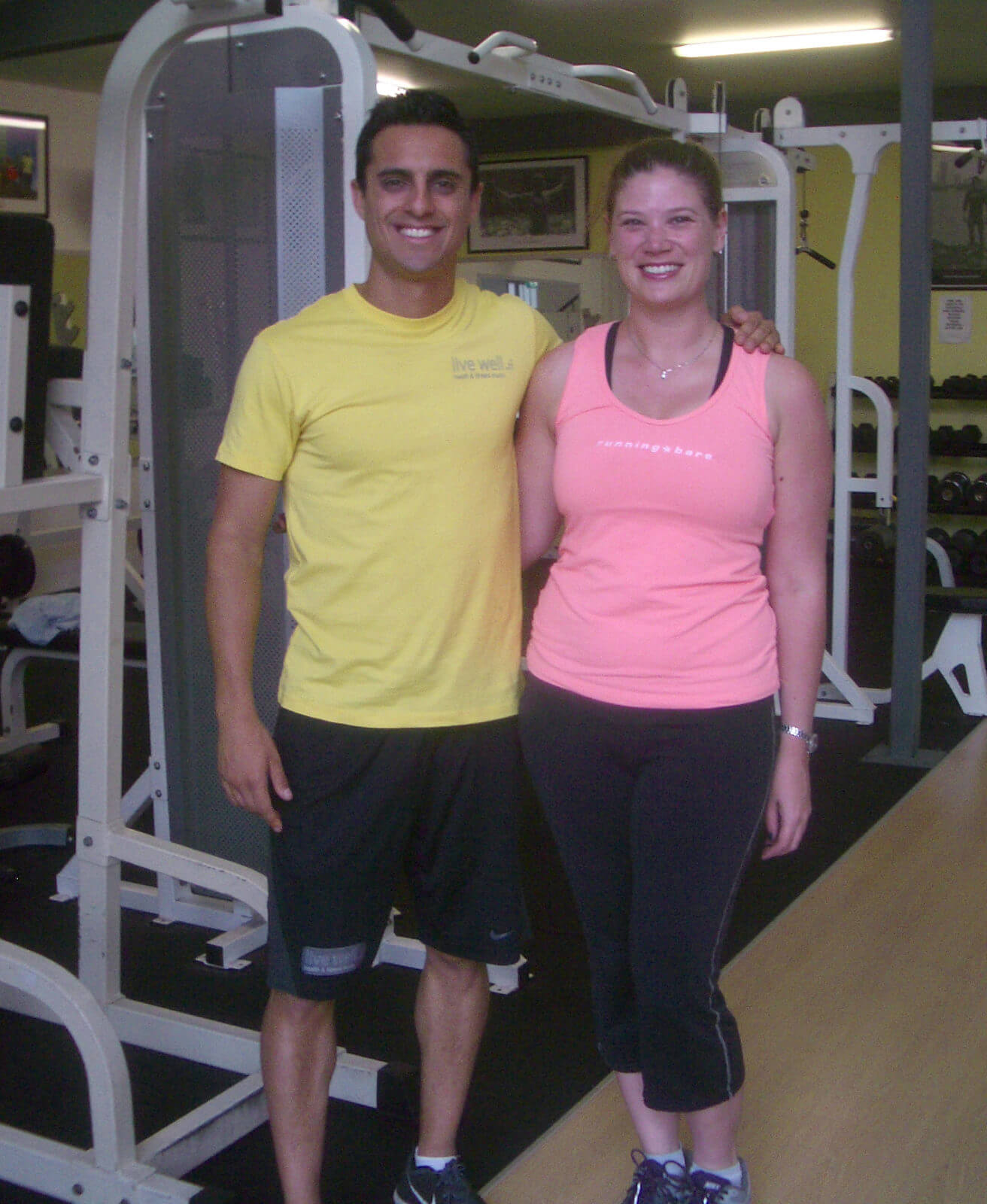 Evan
I am well into my second year of fitness building at Live Well, Kogarah. Matthew's small team of trainers specialise in friendly personal interaction with clients to build on strengths and develop all areas of fitness. Your goals can be achieved in individual workouts or a group, depending on your preferences. I workout twice weekly in group sessions where the trainers interact positively with clients. You are encouraged to push yourself just a little further. I'd advise anyone to sort out your fitness goals and develop a workout program. Besides, it's fun !!!
Request Free Consulation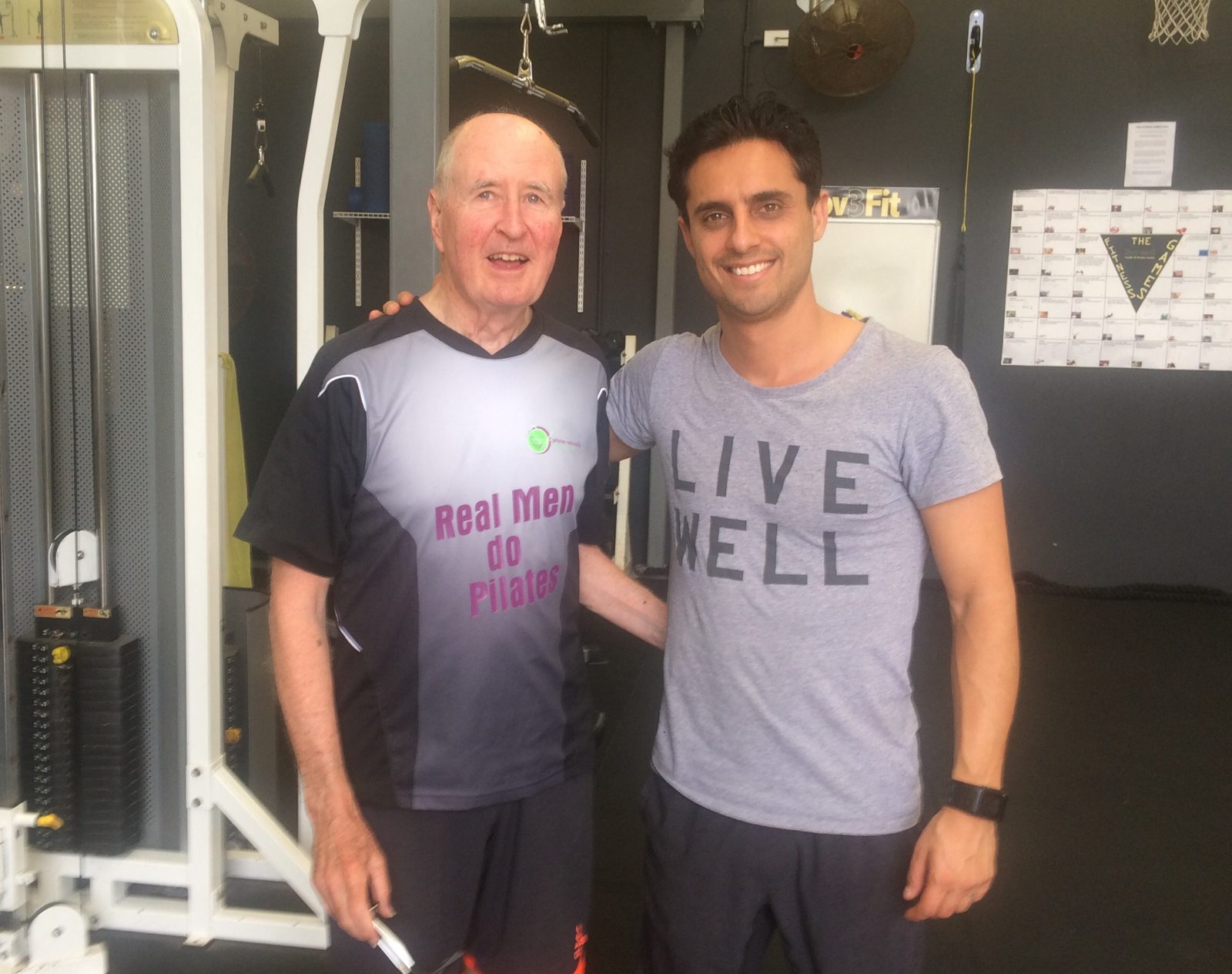 Harry
I joined Live Well in August 2012 and met Matthew for the first time. He asked me to do some push ups and other unusual exercises, such as planks. Well, its fair to say I was disappointed with my performance and he didn't have much to say. However, I realised that his approach was good, he was respectful, well mannered and the gym had a good and personal feel about it, so I decided to continue.
Request Free Consulation
During 2012 my weight spiked at 116 kg and I was 112.5 kg when I joined the gym. My blood pressure was going up, I was getting tired throughout the day and my lower back was playing up. There was very little exercise in my life and I enjoyed eating well. All this was very upsetting for someone you was previously active and fit, having run the 14 km City to Surf fun run in 2010 in a credible time, for my age, of 76 min 27 sec. I had lost weight before and I knew I could do it again but my will power was low and I wasn't motivated as before. I needed help to get back on track. Since August 2012 I've attended Live Well every week starting with two sessions and then three. To do this I had to change my routine. I cut back at work and allocated time to the gym. I went to the studio immediately after work to avoid the temptation of home comforts and duties. Initially, I started with 30 min sessions building up slowly. During October 2012 I replaced one of my sessions with a 30 min personal training (PT) session in order to add a different dimension to the exercises, correct some mistakes and tailor the exercises around a persistent hip injury at that time. Simon was assigned this difficult task. To his credit he has persisted with me for one year. I must thank Simon for his professionalism, his consistency and dedication. He has made a big difference to my well being with his ongoing advice on exercise and diet. Simon would often say to me "Yes, You Can". I can say to you - that he speaks the truth- "We all Can". The PT sessions have been the highlight of my time at the studio. I always feel anxious beforehand because I never know if I will meet Simon's expectation on the day, as he always lifts the bar up one more level. However, I enjoy the challenge, the structure of a PT session and the variety of exercises which are designed to suit my age and ability. Furthermore, I have been inspired by others at the gym, particularly Alan, Warren, Murray and Anne and I thank them. Apart from their positive comments it was their own tremendous dedication and effort at the gym that had a positive impact on me. I'm now 15 months down the track and its all "GO". Simon and I have continued with the PT sessions which I supplement with a further 60 min of aerobic work at the gym. I attend a second day for 90 mins and I'm currently running around Scarborough Park for 52 min on my third day. My weight loss is 22 kg and I continue to loose weight slowly. A big improvement which has also involved a diet plan over the last 5 months. Now I feel good, I'm able to perform better throughout the entire day, my confidence is up, my blood pressure is down and those close to me are not as concerned about my health. So, a very special thanks to my dear Liliana and children for their ongoing support and to Matthew, Simon and Nicola along with my friends at Live Well. I hope this story inspires you. Regards and Good Health – Harry P.
READ MORE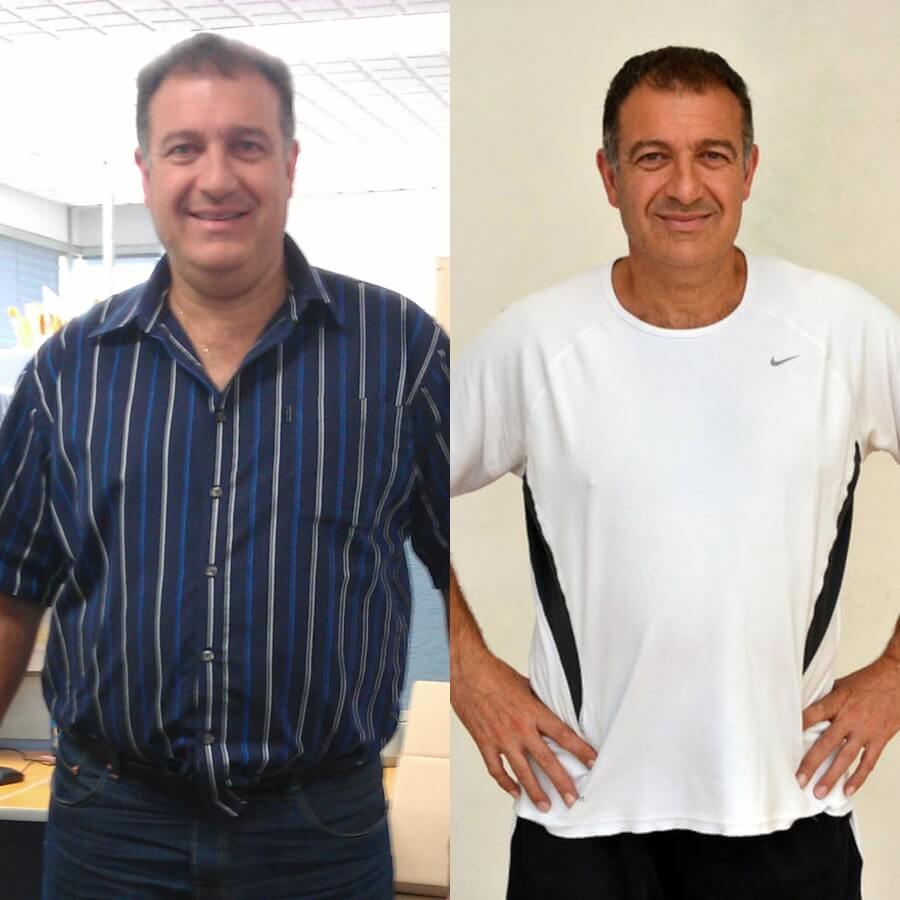 Greg
Greg K. partakes in personal training with Simon Jeremy twice per week, as well as completing a personalised members program on his own on two other days during the week. Greg says "my original goal when I signed up was to increase my fitness level and get rid of some weight off my waist. I used to be active until my late 20's where my work life took over. I used to experience shortness of breath and got puffed very easily". Like many others, Greg was very time poor. He would work 50+ hours on what he considered a "short week", and 100 hours on a longer week. That's enough to cause major problems for anyone. His life balance was inconsistent. "I used to go to a chain gym over in Sylvania after work one or two days a week, which only lasted about 6 months" Greg claims. Fellow Live Well member, Anne, mentioned Live Well and their services to Greg and from then on, he hasn't looked back. Even his wife, Elaine, had a part in pushing him to join. Greg admits "I was annoyed when I used to look down at my stomach, I didn't like it. I now feel so much better about myself". Greg mentioned that the thing he likes most about working with Simon and Live Well is the discipline behind the approach, the different exercises he does, being picked up on certain technical errors, the emphasis on safety, the ability to pull back on his intensity when needed, the added motivation, and the personalities he encounters. "My best advice to those looking to join Live Well is to communicate with the staff. They help with your nutrition and support you in every way". Greg's progress is tracked every 4 weeks along with new goals being set.
Request Free Consulation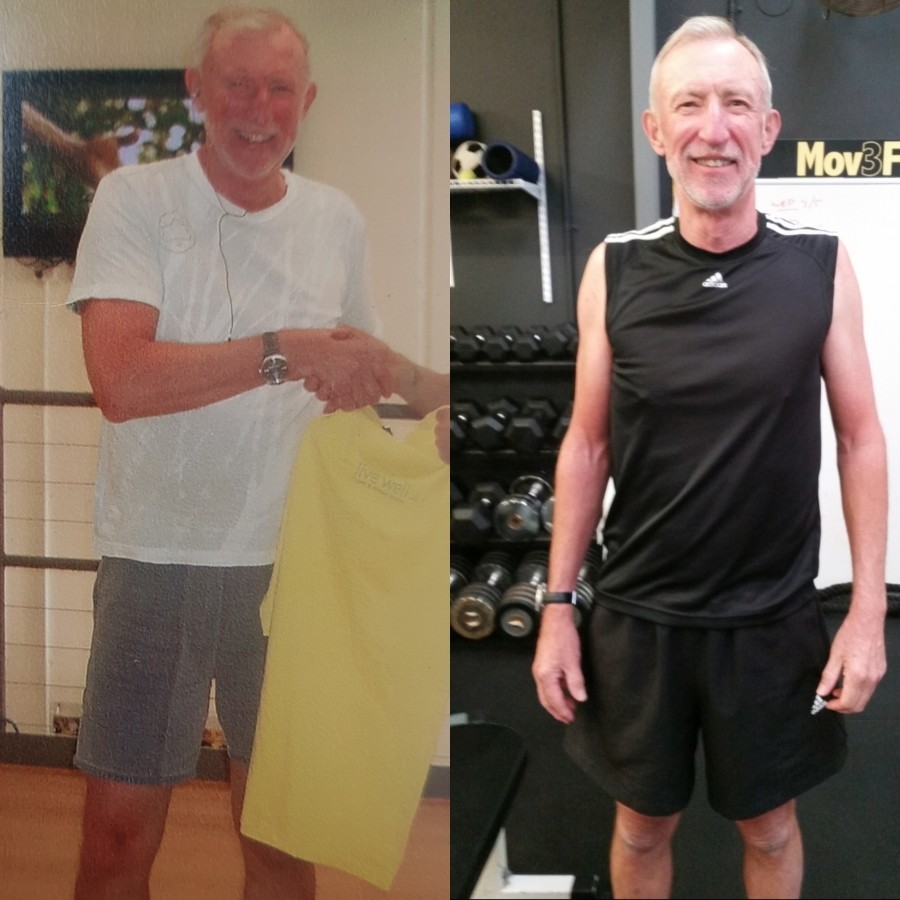 Steph
Since starting at Live Well I have lost over 13kg, increased my overall fitness level helping me get back onto the netball court and complete a 35km walk for charity. I have more energy, confidence and feel a lot happier in body and mind along with an increase in motivation, improved eating habits and increase in regular physical activity. I am most proud about the determination I have gained in knowing I am able to achieve my goals. I am now receiving compliments about my weight loss and how healthy and fit I am looking. Working with Chris has provided a laid back approach to exercise creating a fun environment whilst still being active and having fun. He puts up with me, does all the counting (haha), pushes me, manages to make me laugh and keeps me accountable with weekly messages. I highly recommend working with the team at Live Well, all you need is an hour a week to reach your goals. Live Well Health & Fitness Studio, Kogarah
Request Free Consulation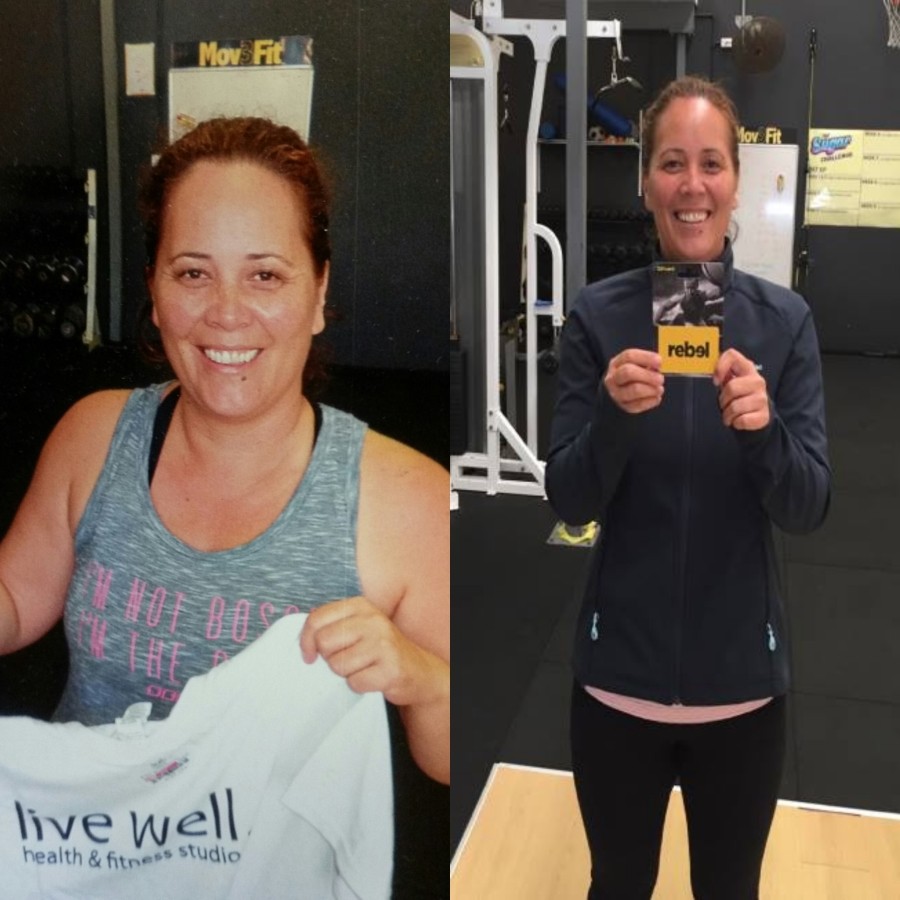 Xanthie
I joined Live Well 3 years back wanting to tone my body, get fitter and make a lifestyle change to have the best future I could. However, I was too comfortable with the lifestyle I lived. While I always trained hard and pushed myself with the support of the great trainers I didn't change my bad food habits. Over the last few months I decided enough was enough and to reach the goals I had placed for myself, something had to give. I pushed myself harder than I had before. I cut out all fatty foods from my diet, I was not consuming any sugar and promised myself that I would train at least 4 times a week. I have stuck to that and with the support of Simon and the rest of the team have seen fantastic results. In a month I lost a crazy 8.4kg due to the lifestyle adjustments I made and I could not be happier. This the best shape I have been in not only body wise, but fitness wise, my whole adult life. As long as you push yourself, and have a great support system, you will achieve the goals that you want.
Request Free Consulation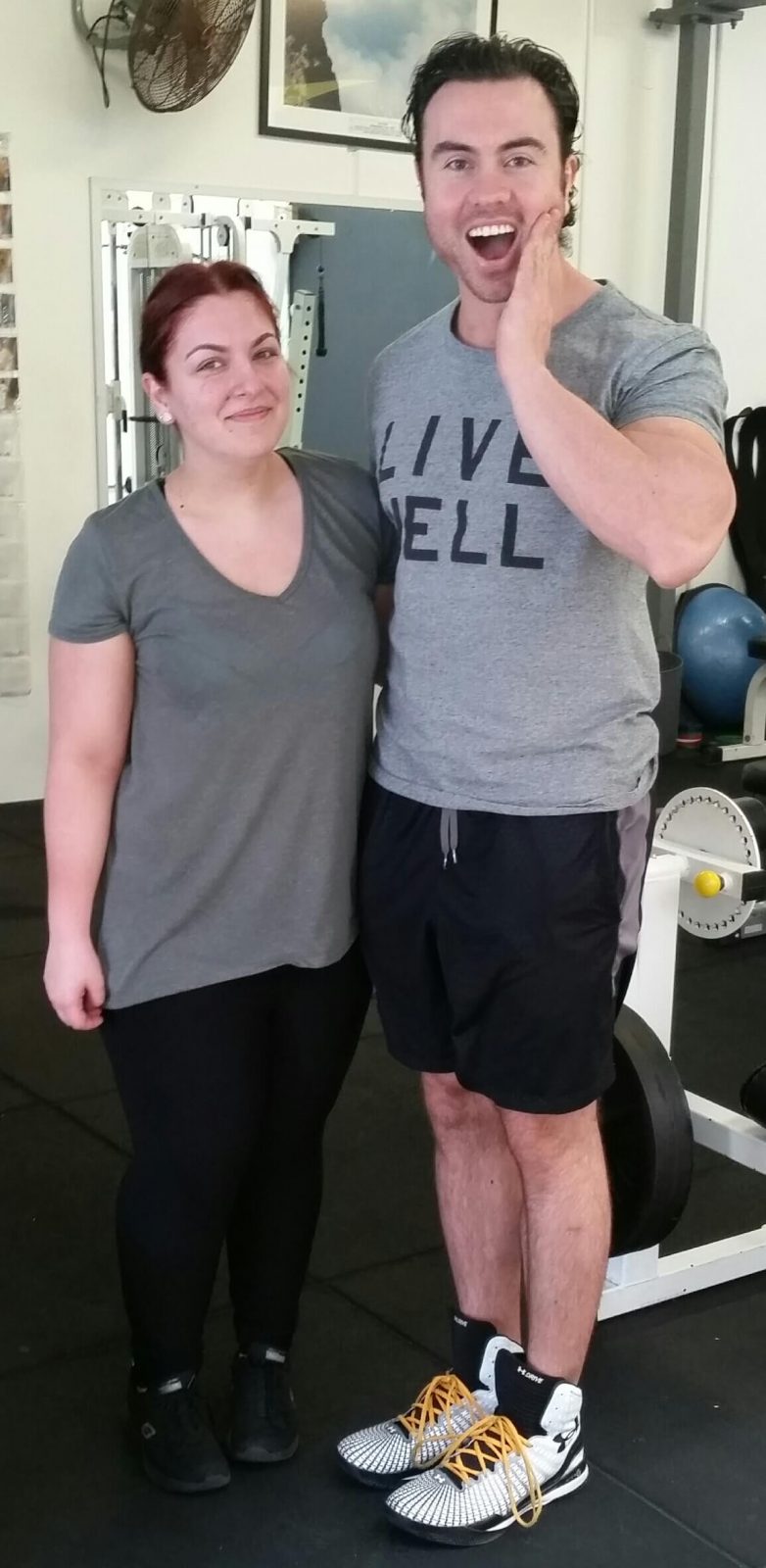 Julianna
Recommended by a friend I started Live Well a few years ago. My general health was good but I wanted it to be better! Being a single Mum of 2 teenage daughters, I needed to focus on me for a change. Initially it was for weight loss but then in became more than that and I wanted to gain my overall fitness & strength. I have found the weights & strength trainings so beneficial. Not only for my body but my mind! My eating habits have improved and only this week I received the best ever blood test results from a general check up ! I am strong determined, focused & can do things I never thought possible, including partaking in a Spartan Australia obstacle race last year with the Live Well family. - Juliana
Request Free Consulation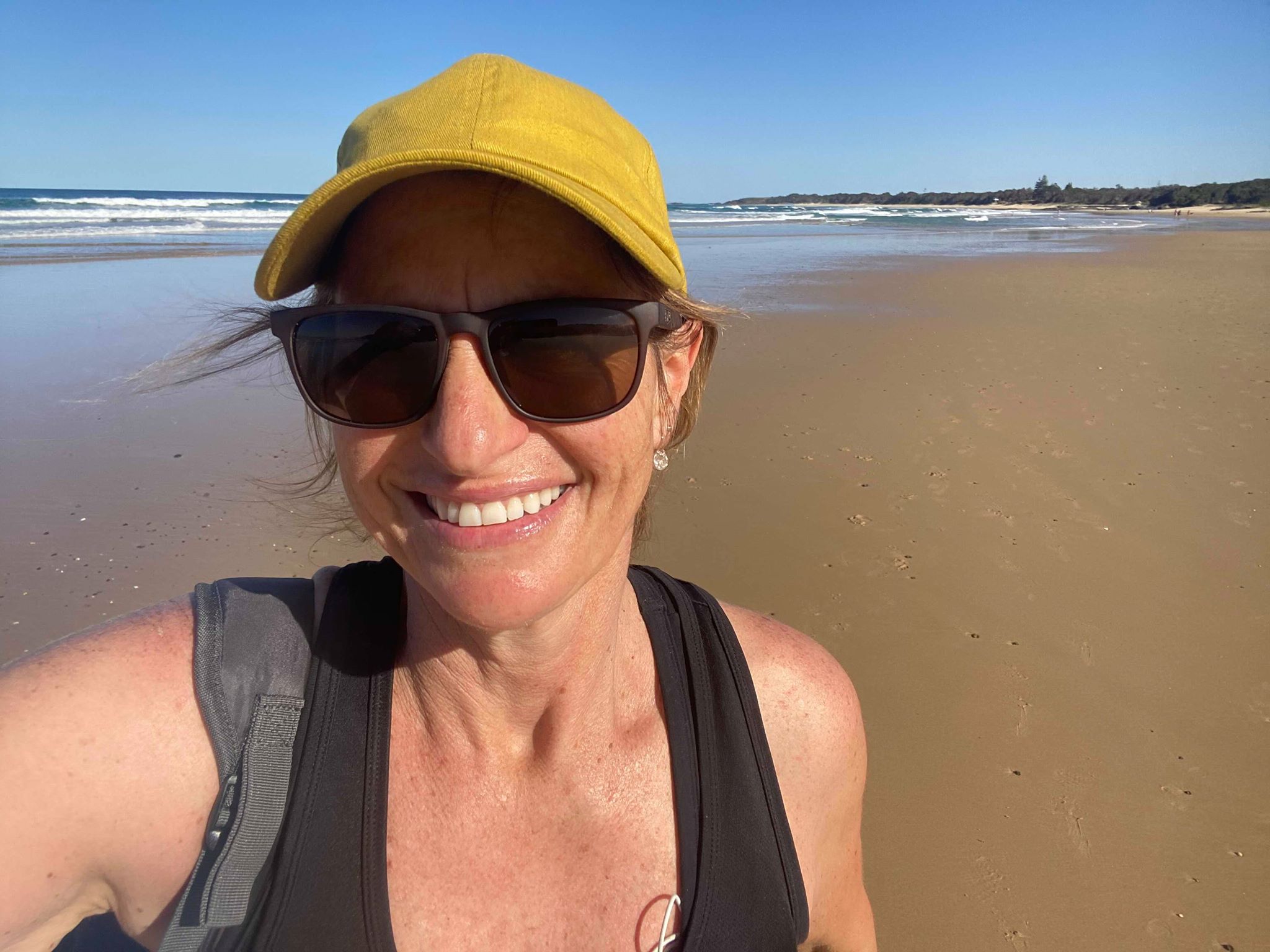 Type 2 Diabetes
Clara, 70 Since starting the Type 2 Diabetes group, I have started to feel so much better. I currently suffer from back pain and pain in my leg. The exercise program has strengthened my back and leg and I am now able to function better with less pain and sciatic symptoms. I was also surprised at myself when I was able to get up from the floor quickly as I never thought I could do this. I have learned more about improving my diet and I have lost weight since this change. Luigi, 72 I have found the group to be very interesting and challenging since joining the group. I have been training at another gym but since my experience with the group exercise, I have decided to continue on with Live Well. My trainer has been helpful and has shown her excellence in group training. I thank Dr. Mazzaferro in recommending this class to me. It has been very good! Theo, 68 My strength and movement has improved greatly and I feel more confident working in the garden. We are all doing exercises we never thought we could do! Carmelo, 75 I Carmelo, have found the exercise classes at Kogarah to be extremely helpful. There has been a good variety of exercises of the past 6 weeks which has allowed me to feel physically better. Thank you so much!
Request Free Consulation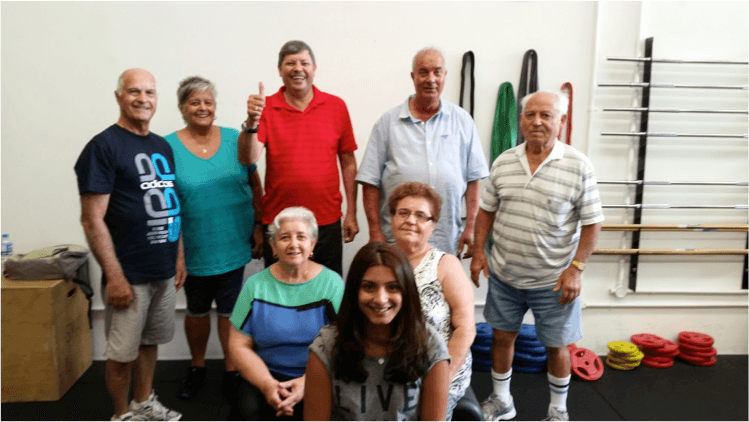 Mel
I started training at Live Well in about March '17. I'm a busy mum of three young children and at the time I wasn't as motivated as I should have been to change my lifestyle but as soon as I started training at Live Well that changed. The team at Live Well are so passionate and dedicated and that really motivated me. This was the first time I had trained with a personal trainer. I was always very self conscious about going to a gym and was not confident in my physical abilities but the team at Live Well are so welcoming and have a way of making you feel comfortable. Not only have I achieved weight loss but some of the aches and pains from lifting and carrying children have subsided. I feel much more confident in my physical abilities and continue to feel the benefits of regular exercise.
Request Free Consulation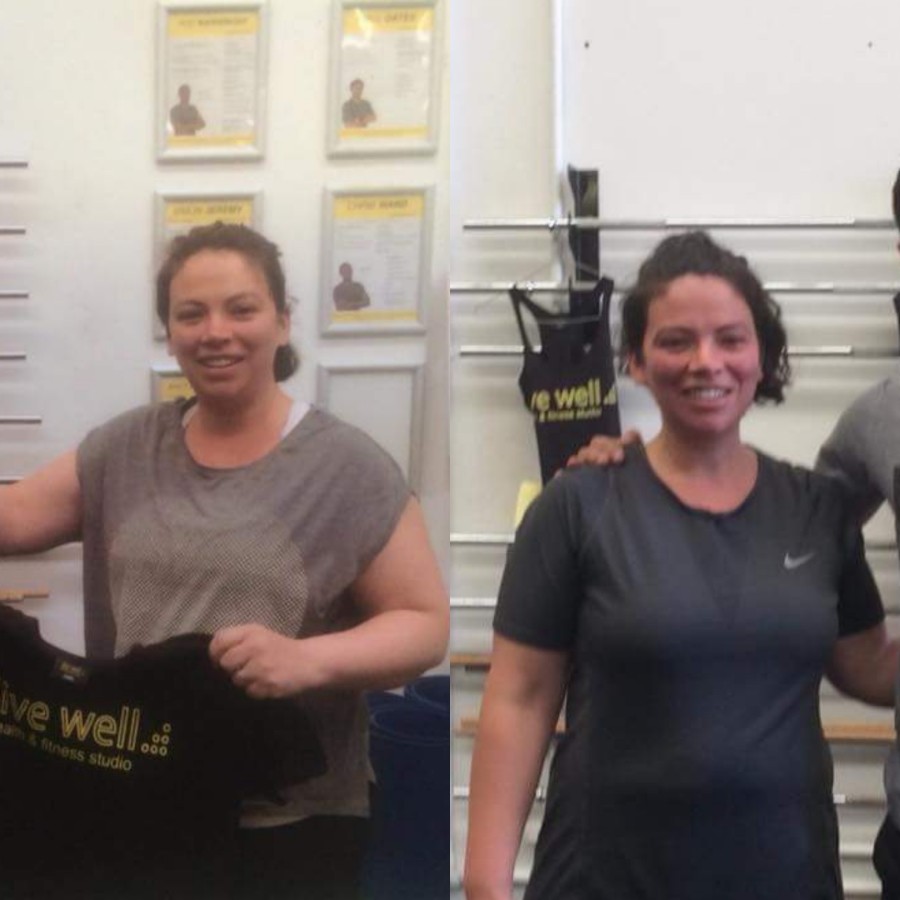 Gloria
With Matt's expertise and a customised exercise program and nutrition advice, I was able to set some realistic goals towards fat loss, fitness, toning and nutrition. Both Matt and Simon's encouragement gave me the enthusiasm and motivation to push myself a little harder whilst keeping the exercise program challenging and varied.  As I began to lose the excess weight I found my general fitness and strength improving with a noticeable change in my body shape and muscle tone, core strength, posture and my energy levels increased significantly. I highly recommend Live Well Health and Fitness Studio to anyone who wants effective results.
Request Free Consulation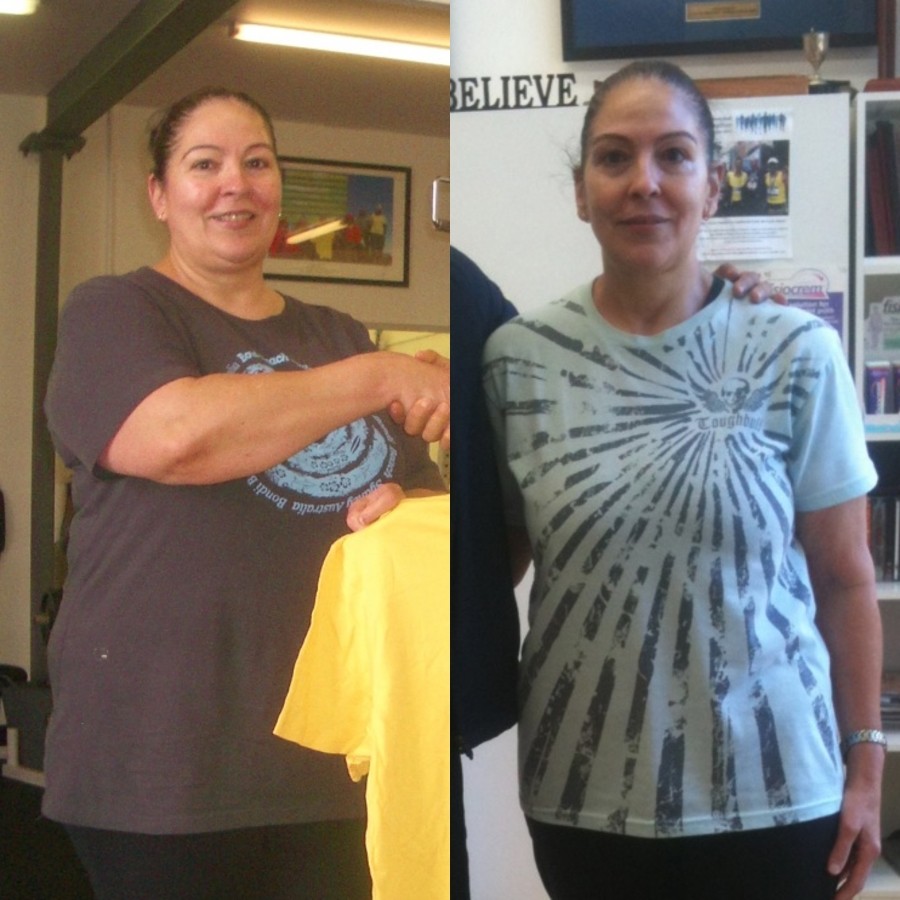 Anne
Turning 50 I know a few people who have struggled with this birthday however it really is just another birthday and a new stage of life. Over the past few weeks several of my family and friends have asked "How do you feel about turning 50?" Maybe there was supposed to be some cloud over my head!!! My answer to this question 'Well honestly I feel fitter and healthy than I did when I turned 40". This is thanks to you guys. Yes, I know I made the decision to join the gym (after many years in exercise hibernation) but through all my ups and downs over the past few years you have been very patient and supportive of my training.  You always ensure that programs are just right for everyone and your compassion is reflected in your members feeling more like friends.  Five years ago I had no idea, or intention for that matter, that I would participate in the City2Surf again but I did thanks to you.
Request Free Consulation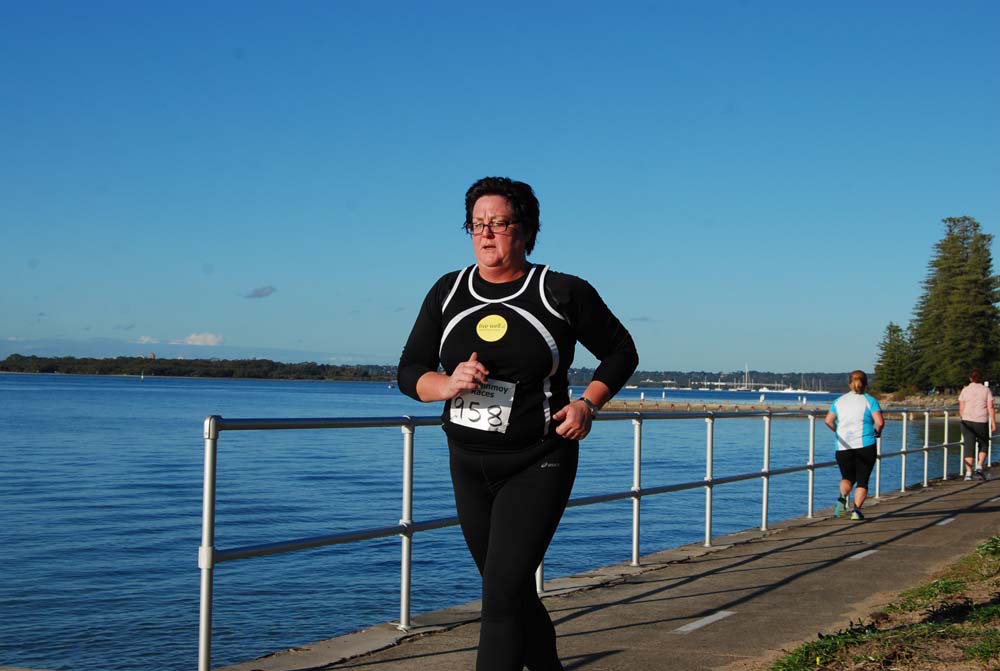 Saleena
I joined Live Well about 8 months ago with the 6 weeks challenge. I had been thinking about getting to gym and start a healthy lifestyle for a while before I came to live well but never really did it. All the other gym that I have been to made me feel even more insecure and vulnerable as I have been skinny my whole life and wasn't really happy and confident with the way I was and the way I looked. I have been bullied and made fun of about how skinny I was throughout my life and that was the one thing that had a great impact in my confidence and made me upset every now n then. But all of it changed after coming to live well. Such a welcoming place and friendly staffs and members. The staffs are always ready to help you and guide you towards your goals. There's so much positivity about this place and people here.The classes are always fun and different everyday. And I absolutely enjoy every minute while I am here whether it be the group classes or training alone. I used to weigh 46 kilos when I first started but have been able to put on 3 kilos (49)till October which is a big deal for me as it is harder for me to gain weight and it is the heaviest i have ever been lol. I used to train well and eat whatever I want. But finally from this month i have been prioritising my diet and doing meal preps along with my training . And my next goal is to gain about 3-5 kilos. I have been getting so much support and motivation from the staffs especially Simon who believes in me more than I do myself. This has really helped me get out of my comfort zone and challenge myself everyday to be better, stronger and healthier. I have been getting compliments from my friends and family about how toned and strong I look now and that's really encouraging me to do even better. I have learned to be confident with who I am. And now I am happier than I have ever been and working hard everyday to be a better version of myself.
Request Free Consulation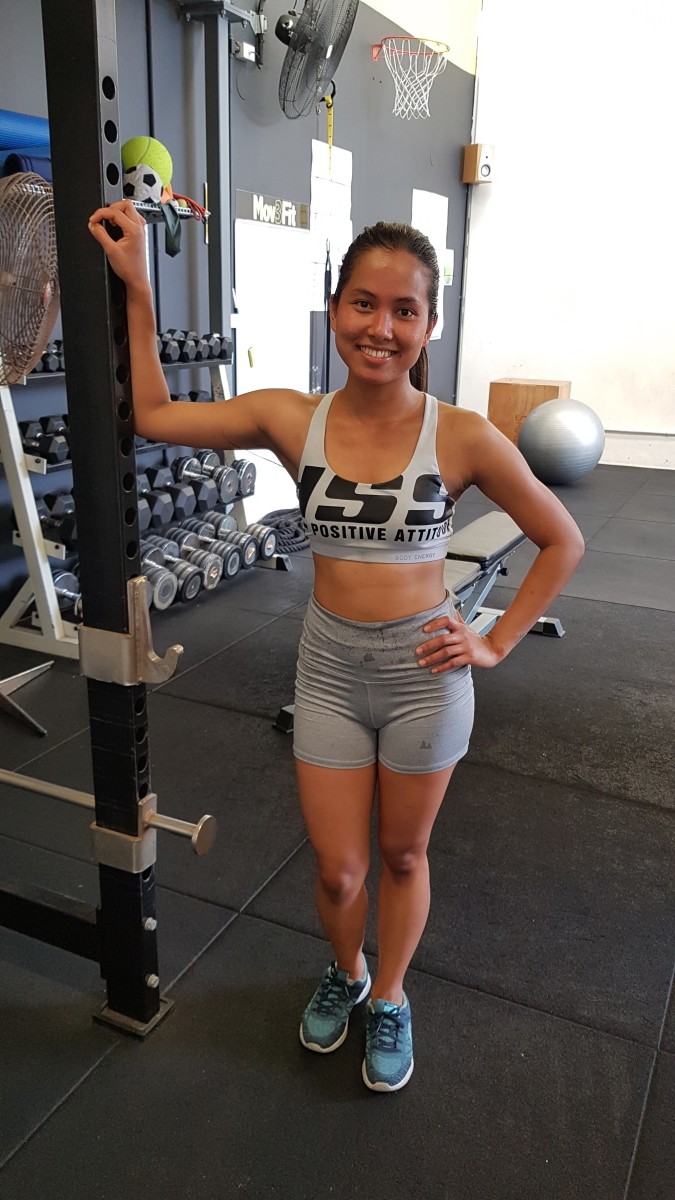 Sophie
I started this journey 14 months ago for my health. I thought it was just physical health, but I learned it was so much more. Like everyone else at Live Well I was busy with lots of people. My husband, my children, my mum, friends, my work - which is all about people, supporting them, helping them, nurturing them. But somewhere along the line I stopped nurturing me. And I didn't care about what or how much I ate or how I felt. And when the weight started coming off I had to learn to push back a bit and nurture ME, and that was really hard. The energy shifted and a lot of people responded well, and others resisted. So I had to learn to get stronger and more resilient. And Simon Jeremy was the person to give me that support. He knew that I could do it, even when I doubted myself. I had been so overweight for so long that I just accepted that was how it was going to be... But I learned that I could lose weight, and get strong and fit, and that it requires persistence, and consistency and support and a little bit of selfishness too. That was the hardest thing! But in order for me to nurture others I had to nurture me and feel good about myself first. So physically my health has improved, but more than that my emotional and mental health has improved. I could not have done it on my own. My trainer, Simon, has been without question the person who I am grateful to. The Live Well community are all amazing - individually with personal stories of courage and strength that inspire me. All the trainers are on a mission to change the world - one unhealthy person at a time. Thank you for that! It wasn't a case of IF I got sick, but WHEN. The weight loss made me a winner. The award was the icing on the cake. I am honoured and humbled and surprised and I am so grateful that I stumbled across Live Well. You have saved my life xx
Request Free Consulation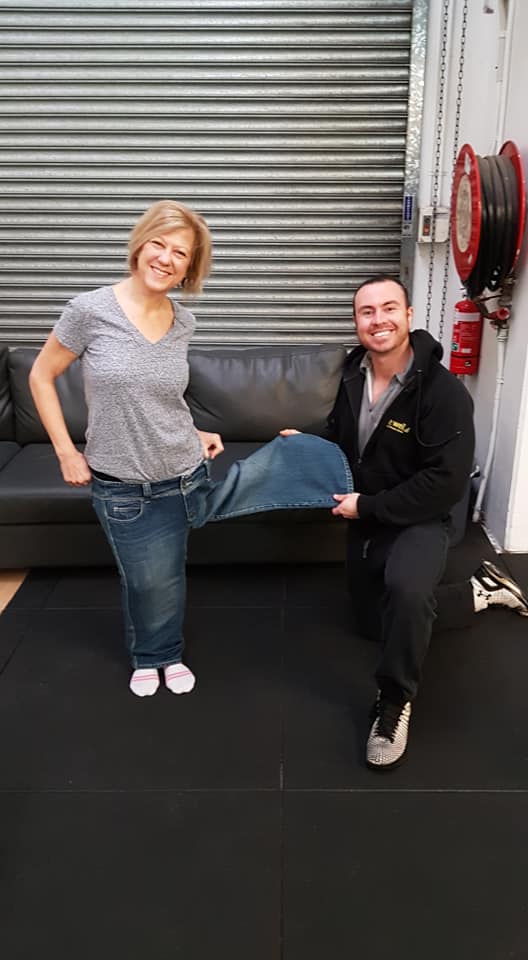 Kylie
I have been a member at Live Well for a few years and have always found the staff extremely helpful and supportive. Late last year a medical condition flared up and I found it extremely difficult to train or walk for any length of time, during that time I found myself missing training sessions. I started to gain more weight and that in turn made everything even more difficult. Earlier this year I underwent gastric surgery and had both lower legs placed in casts which helped with the pain but meant that I again struggled with movement and could do no weight bearing exercises. I returned to Live Well who had held my membership for when I could return. They were already familiar with my feet problems but went back to the drawing board to design a training program where I could do cardio and weight training mainly sitting or lying down. I started back with 3 sessions a week and diet ideas to follow and had so much support from the staff, I became excited about what I could achieve. Since February through diet and exercise I have lost a little over 30kg, all with limited movement There is no way I could have achieved this without the support of all the staff at Live Well. The staff know me, and some of the members know me, I am not just another number coming through the door of an anonymous gym. I can see the results both in strength and measurements and always know that there is support when and how I need it. This is why I will stay with Live Well and recommend it to anyone, looking to make a change in their lifestyle or train with an injury.
Request Free Consulation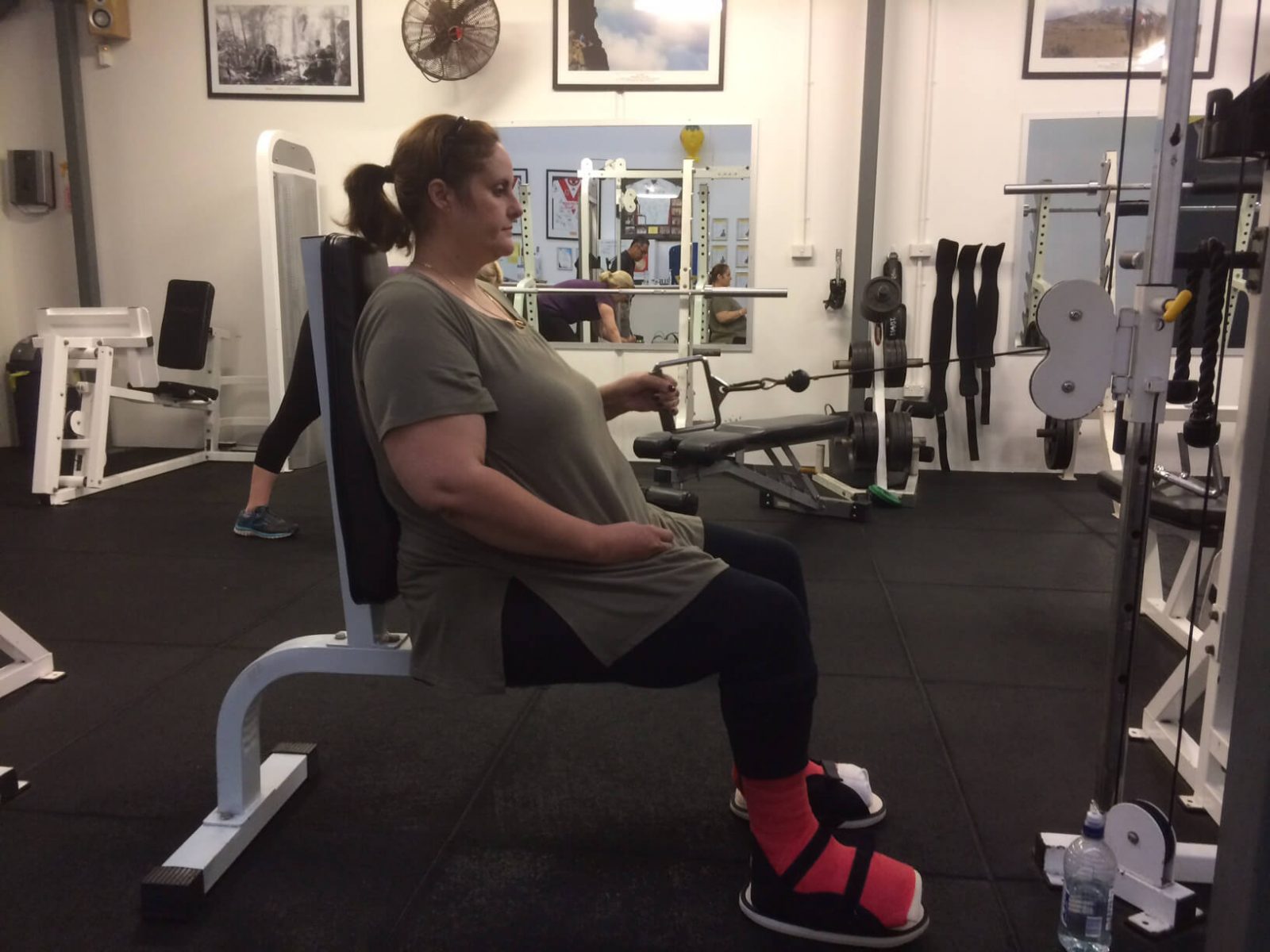 Geraldine
I joined Live Well back in January with no expectations, just a plan to get out of the house while I was studying for exams and working shift work full time in the middle of the pandemic.
I hoped getting out the bare minimum of 2 half an hour sessions per week would be enough of an achievement to keep my mental health in a good place. LiveWell and my trainer Pat have been friendly, understanding and I never feel judged whether I'm enthused for a session or tired. When I explained my goals were purely mental health related, no pressure was put on me for reaching set points in reps or body goals.
I focused on strength exercises and halfway through the year felt good enough mentally to start focusing on eating a whole food plant based diet. By creating these new habits and the friendly environment Livewell provides I have lost over 10 kilos in a sustainable fashion and seeing what I have achieved really helps me mentally as I feel like I'm moving in a forward direction. Every time the scale stalls I think it is because of the muscles I'm building, not evidence of failure.
Thanks Pat and the team!
Request Free Consulation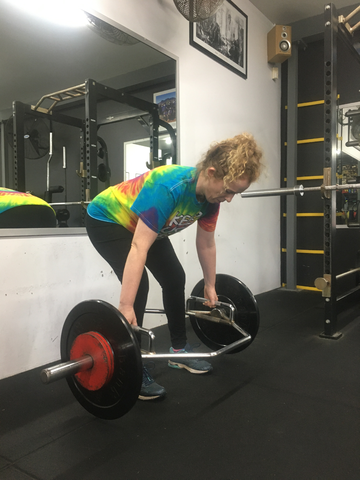 Luckman Hlambelo
There is no true success without a champion? What. A. Journey. As I reflect on this photo, I can not stop to think about how 8 years ago this man I'm standing with changed my life forever, A million thanks to Matthew Mazzaferro , for this incredible life changing experience. I was overweight aka "fat boom boom, Couldn't run or LIFT bout he taught me DISCIPLINE & HARD WORK & here I am happy, fit & healthy. Advice to all: it's your level of discipline and hard work that is the anchor for which you will always succeed in life, but it's als0 your HUMILITY in all you do that's the true blessing. Will forever be grateful to this champ- he taught me just that & now I can LIFT, scale the walls, run, jump & Conquer even the toughest Spartan races Onward Live Well Health & Fitness Studio!
Request Free Consulation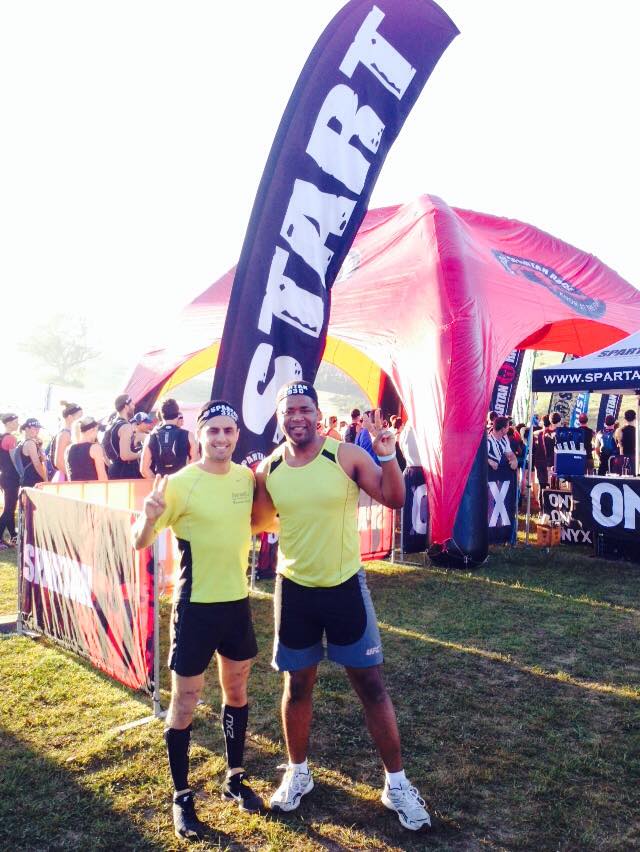 Ben
Where do I start about Live Well? I guess that I have been a member for the best part of 9 years goes a long way to expressing how I feel about the studio. The trainers have always been helpful, friendly and in my case, they have become friends. I am not some gym junkie or fitness addict. I do get that you should strive to move and be fit in a way that our lives are not really set up to do. It is refreshing to know that whatever your goals, objectives or reasons to attend a gym, Live Well staff, and the other members not only respect that motivation but actively support it. In those nine years, I have had a few health issues - heart issues (not exercise induced, rather the opposite), knee replacement (that was exercise induced, the injury happened long before I started at Live Well) and a range of colds, flu, aches and pains. Through all of the above, the Live Well team have been not just supportive, but have gone out of their way to get me back into shape. My current goal is to do a half marathon (slowly) next year, I have an ongoing program that is just for me and gets adjusted as I improve and get that core and leg strength back. Oh, and did I mention that the team at Live Well not only help your physical fitness, they also challenge your mind and senses with articles and discussion on fitness methods, nutrition and the importance of sleep. You should join in events and holidays that the Live Well team organise. So nine years of fun and challenge completed, I intend to be going to Live Well for many more years. I will see you at the studio.
Request Free Consulation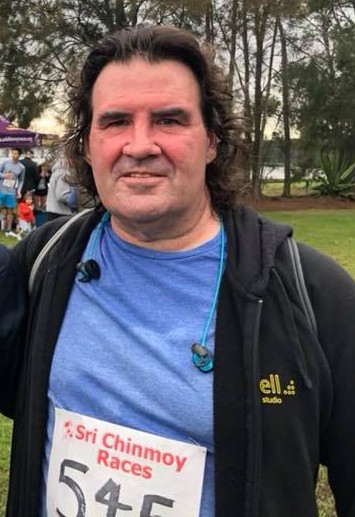 Dianne
Dianne B. of South Hurstville was presented to Live Well seeking a personal training studio where she could strengthen her right knee and improve her overall fitness. Her knee was affecting her ability to exercise and she was concerned that this would lead to a decline in her overall health. These had been goals for Dianne for the past 18 months and she had been seeing a physiotherapist in an attempt to improve her knee prior to attending Live Well. "I originally heard about Live Well from my physio, she recommended doing exercise as it could benefit my knee" Dianne says. "I had been attending the physio and had done Pilates and walked a lot in the past, I didn't want my knee to get in the way of this, especially as I had a holiday planned with lots of walking involved." Dianne explains "I was feeling apprehensive about starting at Live Well, I thought nothing would work to make my knee better!" Having now been at Live Well working with Niall for over 6 months Dianne says, "The staff are extremely professional and friendly; I initially thought that personal training was not for someone like me, however it has really helped me. I now feel much better about myself and my knee, I have definitely noticed the improvement".
Request Free Consulation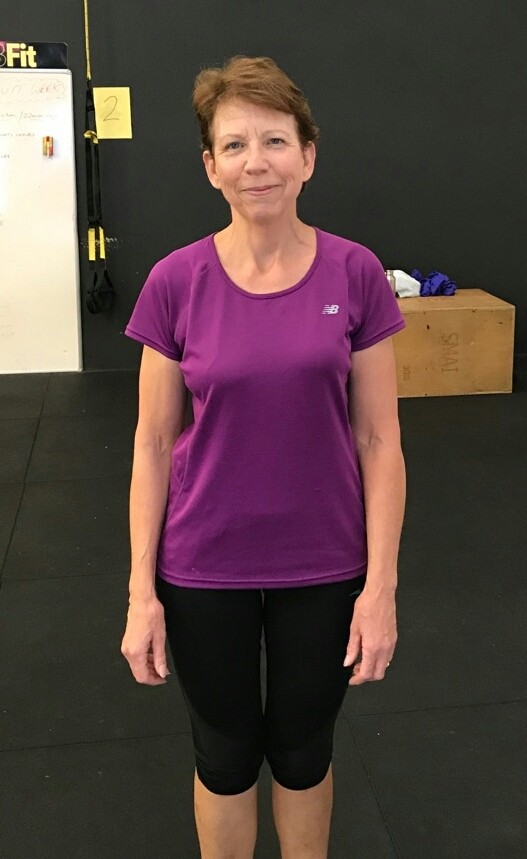 Angelo Guiducci
I have been attending the Diabetes group program at Live Well in Kogarah for 4 weeks. In this short time, I have been able to perform simple daily tasks at home where I previously had great difficulty. Since working on my leg strength and balance, I am able to walk upstairs with less difficulty and at a faster pace than before. I am also able to walk for longer distances without increasing pain in the knee joint. I have thoroughly enjoyed the variety of exercises. I have been performing exercises I never thought I would be able to, given my levels of pain and movement at the start of the program. I have received excellent service from Suhani. She has encouraged and taught me knew things over the weeks, particularly, teaching me my potential. I am 80 years old. If I can do it, anyone can.
Request Free Consulation