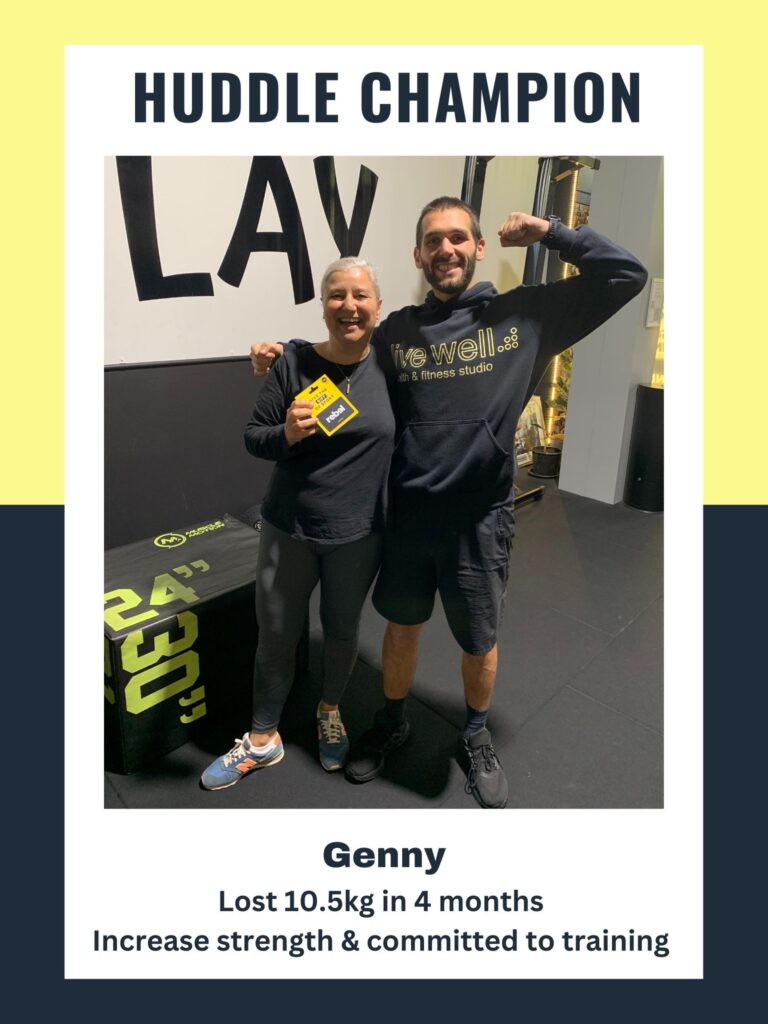 Bondi Junction
Massive congratulations to Genny!
Who was awarded our Huddle Champion for July-September!
---
Kogarah
How good is this!
When Bryan started training, we agreed to focus on getting strong.
Bryan has been working hard every week, and as a result, his clothes fit better, he's moving notches in the right direction on his belt, and he's reducing his risk of injury, along with getting super strong!
It hasn't gone unnoticed, with the coaches agreeing that Bryan should win the huddle champ award in recognition of his hard work.
Congratulations Bryan!