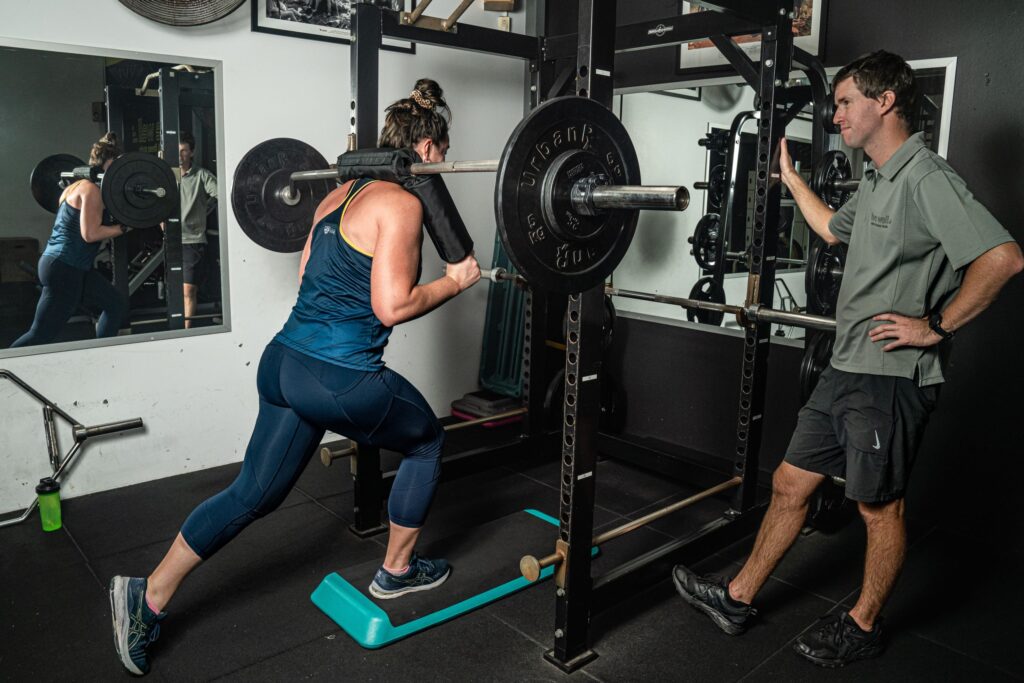 By appointment-only, we offer 30 minute and 1 hour sessions. With a personal trainer by your side each session, we'll support you in getting one step closer to improving your health and achieving your fitness goals.
Right now is the time to change your habits!
Personal Training Geared to You!
Working with a personal trainer removes all the guesswork from your training program
Support
You're not alone anymore! Going it alone doesn't work, however personal training 1-on-1 or within a small team, does! We educate, support and guide you every step of the way.
Motivation & Effiency
We know how to get you going FAST and keep you going, so the results come quickly. We know you're busy. We respect our client's time, so you can work out and still manage your busy schedule with our training package options.
Customisation
Your program is created and personalised for YOU, based on what YOU need, ensuring YOU reach YOUR goals quickly and with 100% certainty! It's all about YOU!
Structure & Consistency
Let's face it, this is where the breakdown almost always occurs. We keep you on track, moving forward, so you see and feel the results quickly. Trained by certified and highly trained fitness experts.