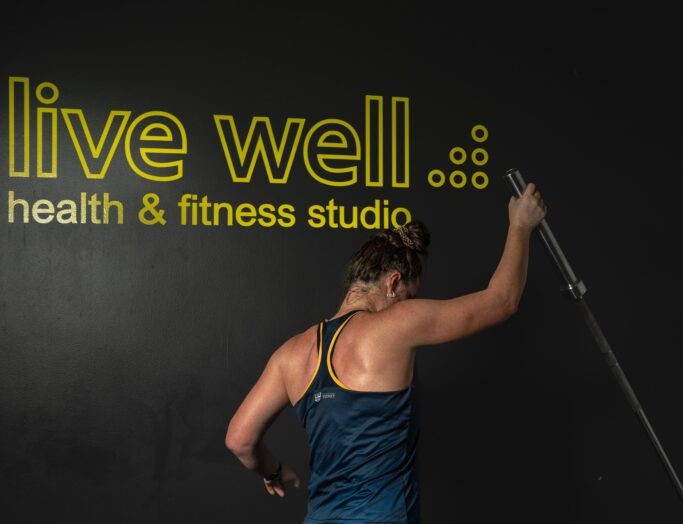 Live Well Health and Fitness Studio has been serving the Kogarah community since 2006 and have now expanded to Bondi Junction. Raising over $250,000 for various local charities, guiding hundreds of residents to achieve their goals, being awarded St George Community Award for outstanding service and awarded outstanding fitness services at the 2016 St George Local Business Awards. Live Well has also been featured in the St. George and Sutherland Shire Leader multiple times and Coach Matt was finalist for Australian Personal Trainer of the year.
At Live Well, we understand that as adults, it's easy to lose a sense of play and adventure. That's why we strive to inspire and mentally prepare our members to venture out on adventures and treks, such as Kokoda, Kilimanjaro, Inca Trail to Machu Picchu, Larapinta Trail, and New Zealand South Island (as shown in the photo above). We believe that fitness and adventure go hand in hand, and we are committed to helping you achieve both.
Our team of experienced trainers specialise in designing personalised fitness programs that cater to your unique needs and abilities. We understand that chronic conditions require special attention, and we are well-equipped to help you manage and improve your health through safe and effective exercises.
We invite you to join our community of like-minded individuals who are committed to living their best lives. Let us help you achieve your fitness and adventure goals while enjoying the support and encouragement of our team and fellow members.
Thank you for considering Live Well Health and Fitness Studio. We look forward to helping you live your best life.
OUR CORE VALUES
By knowing our core values, you will know us. If you live with these, then chances are that success will come to you too.
Progression: We believe in doing more than yesterday.
Make A Difference: We are committed to giving back and making a difference.
Ownership: Start taking personal responsibility for your actions and thoughts.
Faith: We believe success begins with taking the leap of faith and being responsible for your actions and results.
Community: We believe in helping others and creating new relationships between people to ensure motivation and accountability remains high.
OUR PURPOSE
To help members of the community improve their quality of life through health and fitness.
THE LIVE WELL MISSION
To become the leader in coaching people to live happier and healthier lives across 5 locations by 31st December 2031.