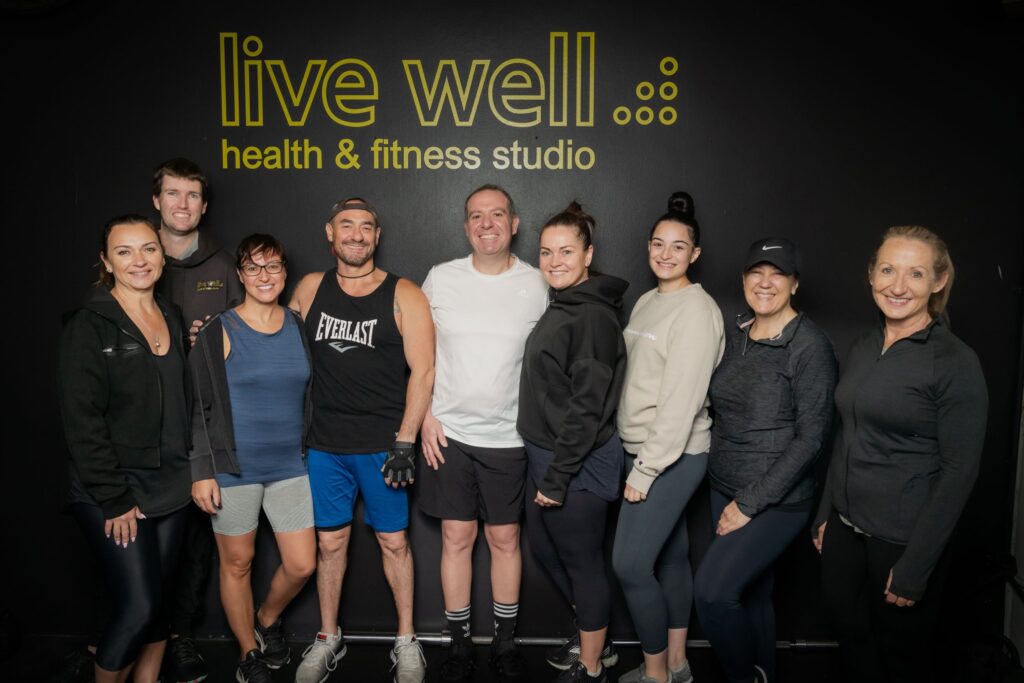 Serving the community since 2006 Live Well, your premier destination for personal training in Kogarah,
conveniently located just off Rocky Point Road. Our non-intimidating studio is ideal for achieving your fitness goals with precision and dedication. Led by industry leaders Matt Mazzaferro and Chris Ward, Live Well is more than just a gym; it's a "hidden gem" for those that want/need to get fit.
At Live Well, we take pride in our commitment to excellence. We understand that your fitness journey requires more than just equipment; it demands guidance and support from seasoned professionals. That's why we've assembled a team experienced Personal Trainers.
Our trainers are not just here to count reps; they are here to inspire, motivate, and guide you every step of the way. With their wealth of knowledge and experience, they tailor each workout to your unique needs and goals. Whether you're a fitness novice or 50 plus years old, they are dedicated to helping you unlock your full potential.
Unlike traditional gyms, Live Well doesn't sell gym memberships.
At Live Well, we understand that achieving your fitness goals is not just about the journey; it's about the results. That's why we not only promise 5-star service but also guarantee results. Your success is our success, and we are committed to helping you achieve the transformation you've always dreamed of.
Join us at Live Well, where expertise meets results. Discover a fitness experience like no other, and let us guide you on your path to a healthier, stronger, and happier you. Your journey to a better you starts here.
Live Well is registered with our governing body AusActive;
https://fitness.org.au/directory/business/live-well-health-fitness-studio/2/005846
Got any questions for our Kogarah Team?
Latest from our Kogarah studio
Latest news