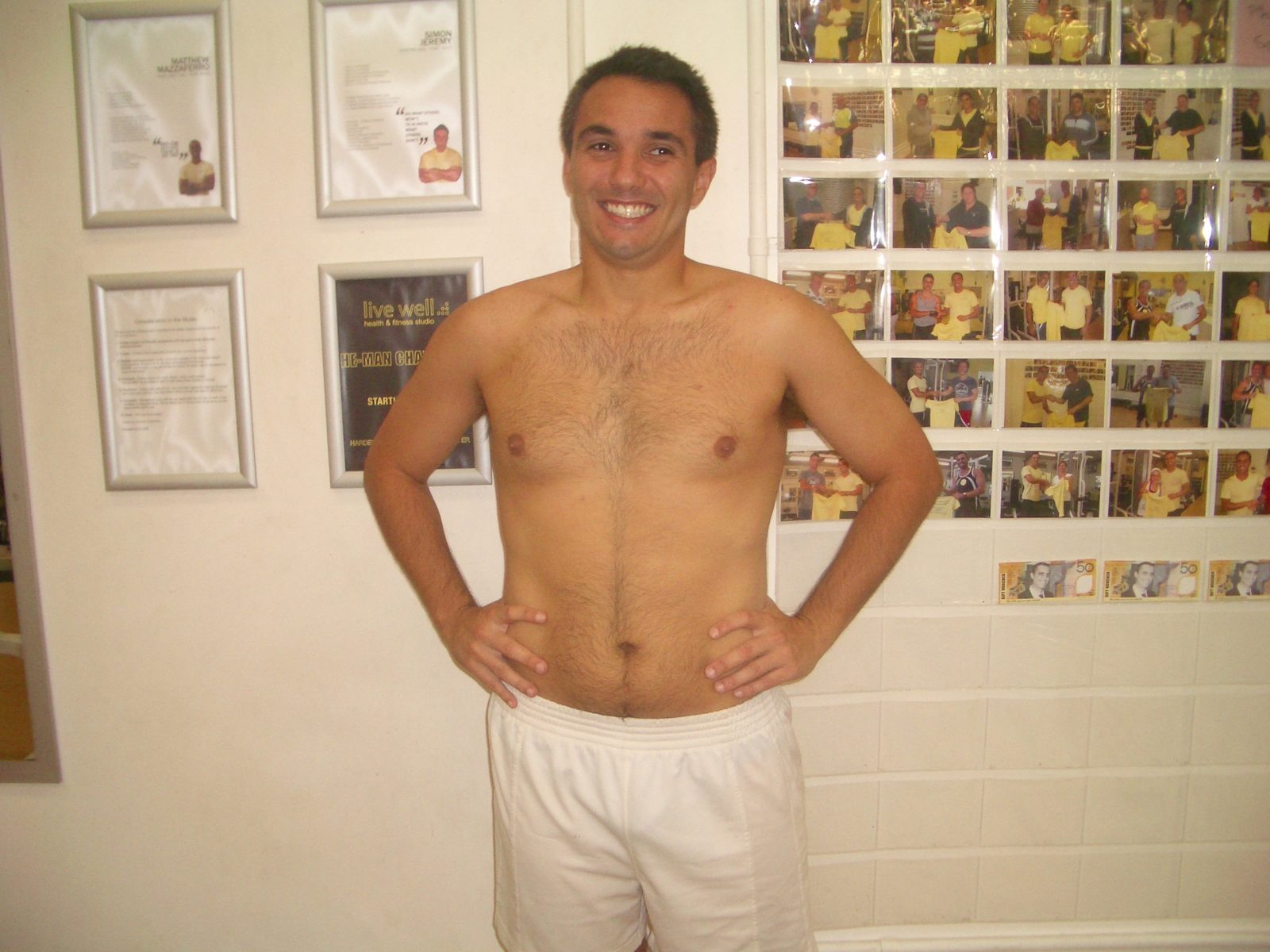 As I stared at myself in the mirror, anabsolutely lost and forlorn person weighing in at 109.1kg was staring right back at me blank faced not knowing where to turn, wondering where it all went so wrong. At this point I realised that this massive hole that I had created for myself was a direct result of the poor choices I had made to date and I decided that the time had come to change things but I had no idea where to turn. I was 'lucky' enough to come across an advertisement for the Live Well twelve week body transformation challenge. It sang out to me like a fat lady on an opera stage, and given my man boobs, much how I looked at the moment. I figured that it was going to take a while to drop the weight so I decided to give it a shot. What a life changing move that proved to be.
Matthew Mazzaferro, Director at Live Well Health and Fitness Studio was my personal trainer during my twelve week body transformation challenge. And transform me he did. Matthew is a man that I would genuinely describe as someone who has an unequivocal passion for assisting people achieve their weight loss goals. He makes your goal his goal. He wants to see you achieve what you set out to achieve and holds you accountable to your goals. Matthew isn't someone who is just going to berate you for 30 or 60 minutes hoping that you will lose weight. He is someone who will work with you, listen to you, talk to you, guide you and be a sounding board for you to get to the root causes of your problems, and rectify the behavioural issues and emotions that cause you to make poor choices and ultimately put weight on. He has also authored a book which I was able to use in addition to my personal training sessions when at home when I felt I needed further support or guidance after hours.
Matthew helped me conquer the bad habits that were plaguing my health and throughout the course of 12 life changing weeks and 16.1kg later I feel I have taken undue stress off my heart and knee and ankle joints and added years to my life. This is something I feel I could not have achieved without the dedicated help of Matthew and the Live Well team. Given my success in this arena, now I apply the positive principles that helped me gain success here to other aspects of my life. I feel that I can tackle anything now. What Matthew and the Live Well team offer is not just a training program, but a new way of life. Do yourself a favour and get on board. Your body will thank you later.