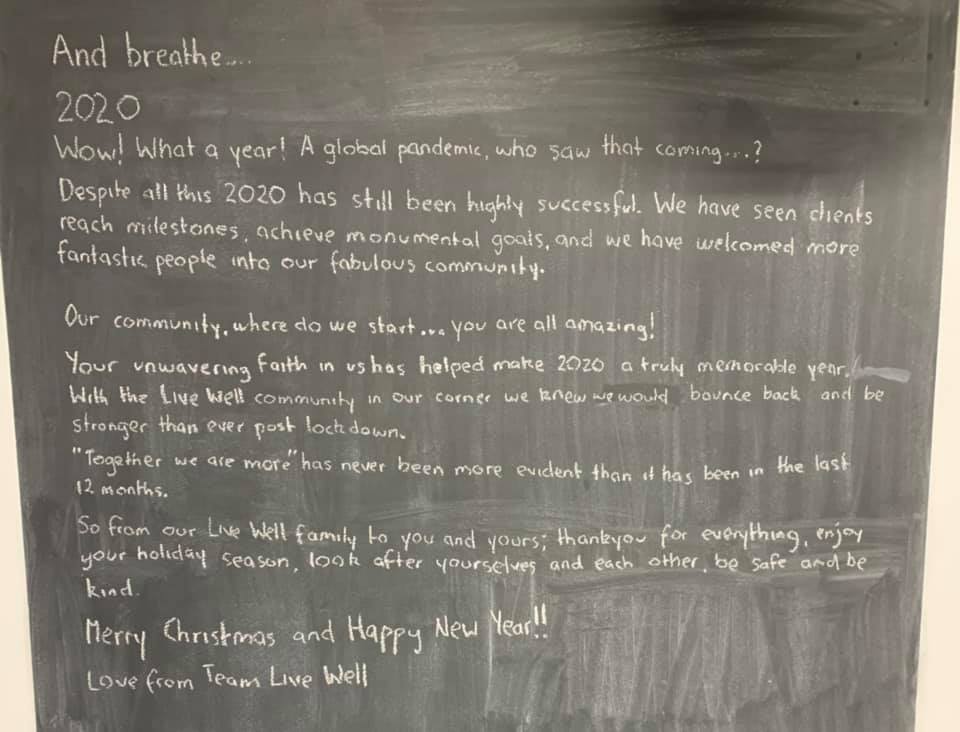 And breathe…
2020
Wow! What a year! A global pandemic, who saw that coming…?
Despite all this 2020 has still been highly successful. We have seen clients reach milestones, achieve monumental goals, and we have welcomed more fantastic people into our fabulous community.
Our community, where do we start….you are all amazing!
Your unwavering faith in us has helped make 2020 a truly memorable year. 
With the Live Well community in our corner we knew we would bounce back and be stronger than ever post lockdown.
"Together we are more" has never been more evident than it has been in the last 12 months.
So from our Live Well family to you and yours; thank you for everything, enjoy your holidays season, look after yourselves and each other, be safe and be kind.
Merry Christmas and Happy New Year.
Love from Team Live Well