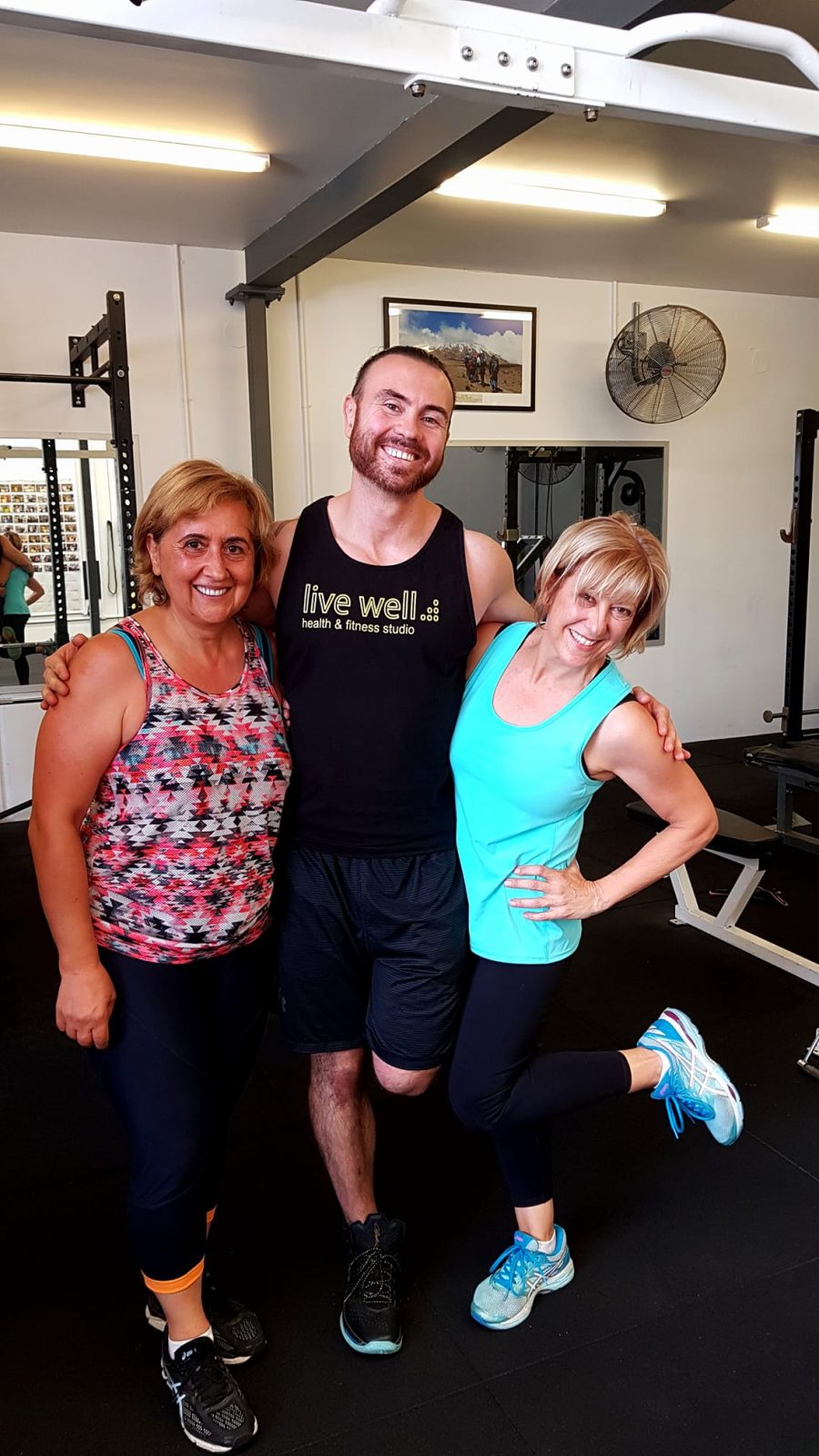 Read This Blog To Find Out Why Semi Private Personal Training, Is The New Fun Way To Get Results.
Semi-Private Training – First of all, SPT is a great way of achieving your health and fitness goals. Over the last few years, Live Well has run small group training classes that have been fun but not true to our core values.
As a result, At Live Well we pride ourselves on personal service, meaning personalised workouts and individual coaching. The small group class model did not fulfil this. We noticed when a few members of our community started doing personal training that their progress dramatically excelled. SPT allows our small group class clients to experience these results without having to pay the full price tag of one-on-one coaching.
Being a coach for over 14 years with Fitness Australia. Therefore I have come across a lot of different mentalities, fears and views on working with a coach. Because a common one is the stress of being in the spotlight or feeling intimidated, which can put a lot of people off.
Through wanting to help to change/improve as many people's lives as possible. Above all we have found that the best way to get results and to get people into working with coaches is through SPT. You are never in a session with more than 4 other people, meaning you still get the attention of the coach. Along with training, you will have like minded others to help keep you motivated and no one-on-one pressure.
5 Top Benefits Of Semi-Private Training.
1) COST
The obvious advantage of SPT compared to one-on-one training is cost. Basing it on the cost of a one-on-one session is currently between $85-$91, and the cost of SPT session is between $30-$40
With the fact you can get 2-3 semi-private training sessions for the price of 1 personal training session, you can now train more frequently with a coach.
More exposure to highly qualified coach is only going to enhance your results.
2) YOU WILL SEE THE RESULTS
There is nothing worse than dedicating numerous days and paying for a gym membership or attending multiple group classes to only see that you're not progressing and seeing the results that you should. By being part of a SPT team you will be led by a coach who has the knowledge to transform your body and confidence into something you've always wanted.
3) MOTIVATION
By training in a SPT team it can give you a massive boost for people that have trouble motivating themselves, and for when you're having an off-day. The support and the camaraderie of the team will give you that lift that is needed. As you'll be training with the same people per session timeslot.
Training with likeminded individuals is extremely motivating. Seeing other people just like you stay focused and inspired will keep you on the straight and narrow.
If your competitive, it gives you others to measure yourself against and to inspire you more. If your shy there will be friendly people encouraging you along your journey.
4) MORE PERSONALISED TIME WITH YOUR TRAINER
Unlike your standard group exercise classes (that will have varied numbers of people in and general workouts). Resulting in the instructor not being able to connect and help participants out. Looking more like a choreographed dance, and keeping the same routine for a couple of months. SPT sessions only have a maximum of 4 people in each team which allows your coach to spend more time monitoring your progress and helping you with your form.
5) MEETING LIKE-MINDED PEOPLE
Think about the people and the bonds that you will form. Allowing you to surround yourself with people who are aiming for the same goals which will motivate you and benefit your social wellbeing.
If SPT sounds like something you'd be interested in, we'd love to give you some more details over the phone. We're able to be reached on (02) 9587 4100 during our studio's opening hours. Mention this blog post when you call and you'll receive a complimentary health and fitness assessment valued at $100.
Simon Jeremy
Studio Manager
Live Well