Semi-Private Training
Sydney
Why Choose Semi-Private Training?
Semi-Private Training (SPT in short) is a great way of achieving your fitness and health goals. Over the last few years, we have run small group training classes that have been fun but not true to our core values.
At Live Well we pride ourselves on personal services, meaning personalised workouts and individual attention. The small group class model did not fulfil this. We noticed when a few members of our community started doing personal training that their progress excelled. SPT will allow our small group class clients to experience these results without having to pay the full price of one-on-one personal training.
Being Fitness Australia Personal Trainers for over 13 years, we have come across a lot of different mentalities, fears and views on working with a personal trainer. A common one is the stress of being in the spotlight or feel intimidated, which can put a lot of people off.
Through wanting to help to change/improve as many people's lives as possible we have found that the best way to get results and to get people into working with trainers is through SPT. You are never in a session with more than 4 other people, meaning you still get the attention of the trainer. Along with the training you will have like-minded others to help keep you motivated and no one-on-one pressure.
None of the below times work for you?
You pick the day and time, all you need is one friend and you can create your own team! The session will be specific to you and your friend's goals and abilities.
BONUS
FREE E-BOOK DOWNLOAD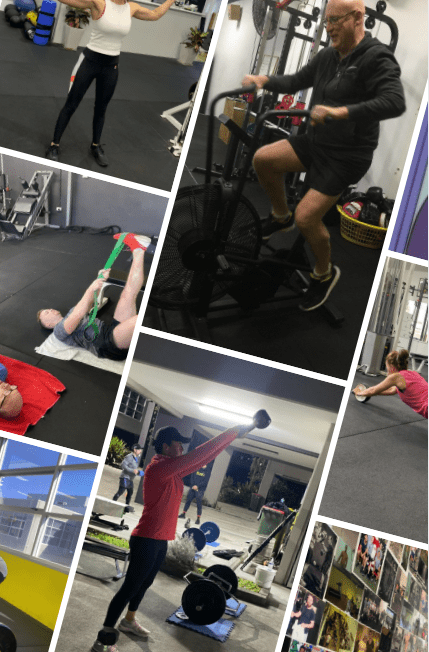 Get started today!
A step-by-step guide to a healthier and happier life starting from now.
Time Table