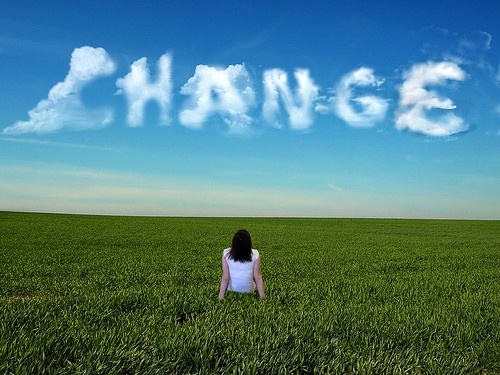 I remember when I was a kid I use to love watching a movie on the weekends about a hero saving the world from destruction. Typical Hollywood super hero stuff.
This lead me to thinking about how cool it would be to save the world – to have such a significant purpose to life. That, in turn, lead me to thinking about people who do have such a meaningful "purpose" in real life and my thoughts immediately went to surgeons, doctors and volunteers in areas of high poverty.
Eventually, I started thinking about the choices I have made and the changes I've had to make to achieve them.
Majority of people don't like change in their life because it puts them out of their routine or sense of comfort. The simple change of an unfamiliar face behind the coffee machine making your ritual morning coffee can be frustrating.
When a new client walks into the studio they have made the choice to improve their health and fitness. The main hurdle for them achieving their goals are the CHANGES they must make to their lifestyle e.g. eating habits, physical activity and mental attitude.
With the weather warming up, summer only a few sunrises away and 2014 slipping away, what choices have you made and what changes are you going to make…
Change Change Change.
When you change your thinking, you change your beliefs;
When you change your beliefs, you change your expectations;
When you change your expectations, you change your attitude;
When you change your attitude, you change your behaviour;
When you change your behaviour, you change your performance;
When you change your performance, you change your life!
Source: Unknown
Matthew Mazzaferro
Live Well Health & Fitness Studio