Studio Access
Intimidated to enter a gym?
Hate over crowded gyms?
Hate being locked into a contract?
If you are looking for the personal attention that Personal Training can offer, but it isn't in your budget, Live Well Studio Access is for you.
All members conduct a health and fitness appraisal and goals analysis. From this we construct a personalised program for the member.
Every 8 weeks we make sure they are on track and review their progress! This is called a "Huddle Session".
Studio Access also includes group classes, unlimited access to the studio during opening hours, continuous personal assistance, change rooms, kitchen facilities and complimentary book and DVD library.
We believe we are in the business to make you fit and healthy. Not lock you into painful contracts. Our 12-week flexible agreement allows you to suspend anytime (without fees). After the 12 weeks it continues month per month.
We are so committed to providing a personal service that we are capping our client access numbers to avoid an over crowded training environment.
Results
Strictly limited to like-minded people who share a common goal
BONUS
FREE E-BOOK DOWNLOAD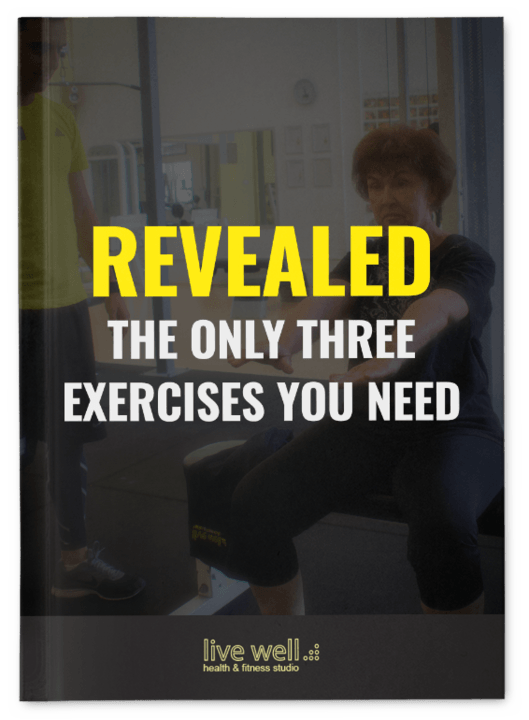 Finally the truth about weight loss revealed.
Top Personal Trainer And Fitness Coach Reveals Insider Secrets The Weight Loss And Fitness Industries Don't Want You to Know.