Mov3Fit
Why Mov3Fit?
We believe the period between 28-38 years old is a very critical time in an individuals health. It's the cross road where they can continue feeling and looking lean and fit or slowly turn into the unfit and overweight adult they thought they would never become. This is due to many reasons:
o At that age your metabolism's "body clock" naturally slows down. So you can no longer consume food like a teenager.
o Between 28-38 years old, individual's become less active due to the lack of time or no longer playing in a sporting team.
o Individuals who are still active yet don't get the same results as they did when they were younger or don't move as freely on the sporting field.
If you're over that age, it's not too late to make a change either.
With the correct movement and nutrition philosophy this can all be prevented and even reversed!
How does Mov3Fit work?
We believe in 3 areas for optimum fitness:
Sprint: Be it on a rower, bike or a series of movements.
Lift: Complete heavy movements safely and correctly.
Play: Have fun being active... YES it's possible!
Sessions are varied covering functional movements in a fun team environment. Push as hard as you want during the workout. The goal of every class is you push yourself to your limit. There are no olympic lifts that can be potentially dangerous and the more complex movements are scalable to your personal fitness level.
What is Mov3Fit?
You no longer have time to spend hours in the gym so our highly effective 30 minute team workouts cover all areas of fitness from strength, speed to coordination, agility. We gradually progress you through the effective style of training so you'll feel and look younger.
We aim to build a team atmosphere and the instructors are friendly and motivating.
BONUS
FREE E-BOOK DOWNLOAD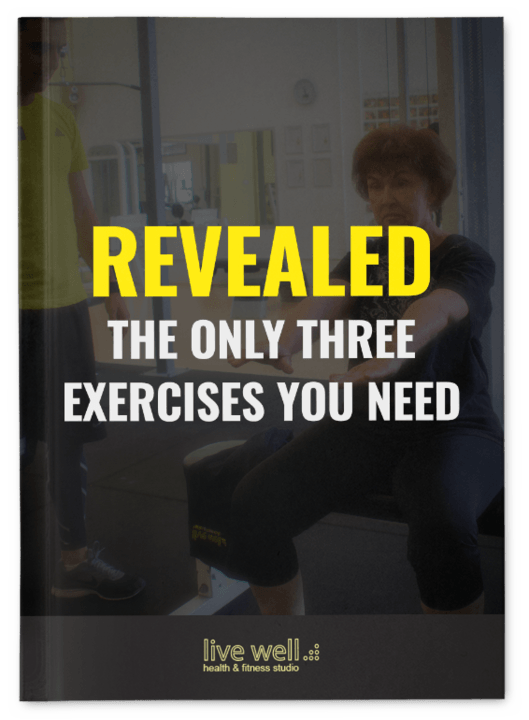 Finally the truth about weight loss revealed.
Top Personal Trainer And Fitness Coach Reveals Insider Secrets The Weight Loss And Fitness Industries Don't Want You to Know.