Specialised Programs
One in every 2 Australia's suffer from Chronic Diseases. They are long lasting conditions with persistent side effects. Research has shown exercise is the best form of medicine!
At Live Well in our very own boutique fitness studio in Kogarah, we provided a safe training environment. That helps support people with Chronic Diseases.
Our professional and experienced coaches work closely with referring health professionals to better the client's results.
Currently, we have the following group training sessions available;
Parkincise
Exercise cannot be underestimated for its role in slowing down Parkinson's down.
Our classes focus on balance, coordination, strength and aerobic conditioning.
The classes go for 1 hour and are held on Tuesday and Fridays at 11am.
To be a part of a supportive community of fellow people who also suffer from Parkinsons call 9587 4100.
OsteoFit
As we journey through life, our bones age and our muscle mass slowly deteriorates.
Osteoporosis speeds up this process in the bones. Further loss in bone density results in a higher risk of fractures and breaks.
Although there is no cure for Osteoporosis, strength training is the best form of medicine.
Strength training will slow down the loss of bone and muscle density and can even reverse it!
It also helps improve balance and coordination, which in turn helps to prevent falls.
Be part of a strong community of over 65's that are reversing the ageing process!
Strictly Limited
To people who suffer from a chronic disease and share a common goal.
Call 9587 4100 for more information.
BONUS
FREE E-BOOK DOWNLOAD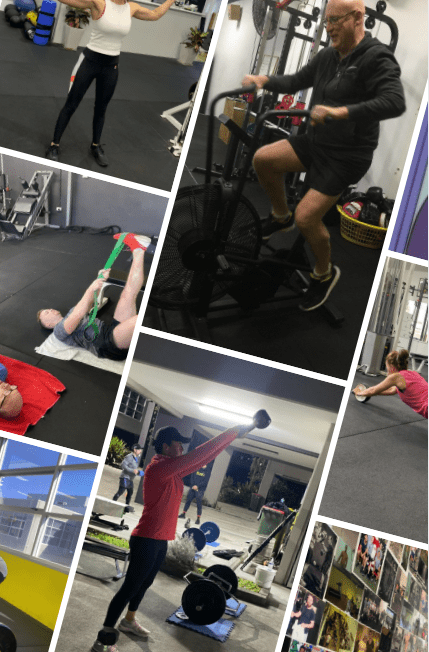 Get started today!
A step-by-step guide to a healthier and happier life starting from now.